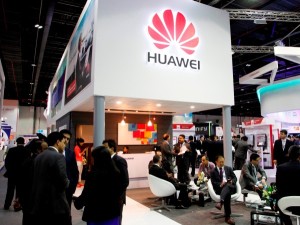 Huawei has announced a full program of activities to "help build a better connected world" at this year's GITEX Technology Week, through its portfolio of Smart City solutions and expertise.  
Visitors at GITEX 2014 will have the opportunity to preview Huawei's latest technology across its three core business lines serving telecom operators, enterprise & government entities, as well as consumers throughout the region.
A lineup of regional and global Huawei experts will also be descending on GITEX 2014 to share insights on Smart City development practices.
Huawei's smart city focus at GITEX follows a recent IDC report that states government spending in the Middle East and Africa is set to top $8billion.
"Our world is increasingly city-centric, and within the Middle East cities of the future will need to become more intelligent through connected infrastructure that can positively transform the way in which citizens and businesses experience their world," said Shi Yaohong, President, Huawei Middle East. "We hope to work with regional governments in the future to help them become better connected and will be announcing key insights during the exhibition that will help them achieve their smart city initiatives."
Huawei's heritage in the telecoms market will feature prominently, the company showcasing advancements in ultra-broadband network technologies such as fiber optics, LTE-Advanced, and 5th Generation mobile broadband.
Huawei also will unveil a series of new additions to its solutions portfolio, coupled with live demonstrations and interactive case studies offering strategic guidance to governments and businesses on how to approach Smart City projects.
Software-Defined-Networking (SDN), cloud computing, Bring-Your-Own-Device (BYOD), Big Data and Unified Communications will all feature on the roster.
Huawei will also exhibit its demo truck, which gives visitors the opportunity to experience innovations in data centre solutions, virtual servers & desktops, plus a range of vertical industry solutions. Visitors will have access to a fully-functional Huawei container data centre operating in a live environment inside the truck.