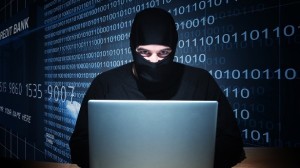 The overall global Internet threat level grew by 6.9 percentage points in 2013, with 41.6 percent of user computers being attacked at least once, according to Kaspersky Lab.
In order to conduct all these attacks over the Internet in 2013, cybercriminals used 10,604,273 unique hosts, 60.5 percent more than in 2012.
Kaspersky Lab is detecting 315,000 new malicious files every day, while the number of browser-based attacks over the last two years has almost doubled to 1,700,870,654, Kaspersky says.
2013 also saw a further increase in the security issues around mobiles, with a new level of maturity in terms of the sophistication and number of these threats. Most malicious mobile apps principally aimed to steal money, and subsequently personal data. Android is still the main target, attracting a whopping 98.05 percent of known malware.
Kaspersky Lab products detected almost 3 billion malware attacks on user computers. A total of 1.8 million malicious and potentially unwanted programs were detected in these attacks.
"There is unlikely to be any slow-down in development of malicious apps, especially for Android,"  Christian Funk, Senior Virus Analyst, Kaspersky Lab, said. "To date, the majority of malware has been designed to get access to the device.  In the future, there is also a high probability that the first mass worm for Android will appear. Android ticks all the boxes for cybercriminals – it's a widely-used OS that is easy to use for both app developers and malware authors alike."
90.52 percent of all detected attempts to exploit all vulnerabilities targeted Oracle Java. These vulnerabilities are exploited in drive-by attacks conducted via the Internet, and new Java exploits are now present in lots of exploit packs.
Meanwhile, Obad, the alarming 2013 mobile discovery, is being distributed by multiple methods, including pre-established mobile botnets. Kaspersky says that this is probably the most versatile piece of mobile malware found to date, and includes a total of three exploits, a backdoor, SMS Trojan and bot capabilities and further functionalities.