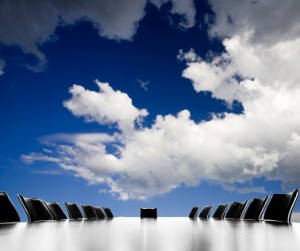 Microsoft officially launched Windows Server 2012 in Dubai, describing it as a cornerstone of the cloud OS that provides customers with a modern platform for the world's applications.
"A great era is coming and it's the best time for our customers to experience the best cloud platform. With the Windows Server 2012 we have investments in all forms to support network partners such as Cisco and we have investments to support storage vendors such as EMC, so when you think about the data centre, you don't think about just one company, this is a broader system we are supporting with Windows Server 2012.The opportunity it provides is for us to all work together and bring the best cloud systems, a ready-made solution that is very easy for the customers to adopt," said Goksel Topbas, Server andTool Business Group Lead, Microsoft Gulf.
Samer Abu Ltaif, GM, Microsoft Gulf, presented the keynote which opened the launch, alongside partners HP and Intel, represented by Eyad Shihabi, MD, HP Middle East and Nassir Nauthoa, GM, Gulf Countries at Intel, to a packed out Le Royal Meridien hotel.
"The operating system has always been the heartbeat of IT and is now undergoing a renaissance in the new world of continuous cloud service, connected devices and big data," said Abu Ltaif.
"Microsoft's unique legacy in the most widely used operating systems, applications and cloud services positions use to deliver the Cloud OS, based on Windows Server and Windows Azure, helping customers achieve a datacentre without boundaries," he added.
Microsoft built Windows Server 2012 from the cloud up, applying its experience operating global data centres that rely on hundreds of thousands of servers to deliver more than 200 cloud services.
Microsoft claims that Windows Server 2012 expands the definition of a server operating systems and adds significant new advancements in virtualisation, storage, networking and automation. Over 300 new features aim to help customers achieve a transformational leap in the speed, scale and power of their data centres and applications.