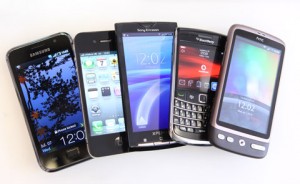 Mobility, cloud and in-memory computing are emerging as the top trends in the enterprise space today and in the coming years, says SAP at a recent forum.
"We see that innovation and speed are increasing exponentially," shares SAP Philippines Country Managing Director, Darren Rushworth. "Users of technology are driving a lot of changes in the industry today."
With the 5 billion mobile devices today, SAP sees that in five years' time, mobile devices will be the primary platform in accessing different data and applications. Rushworth furthers that businesses who want to help their employees and customers to be always connected are the stimuli to this trend.
"Consumers are [also] driving a lot of adoption of cloud," says Rushworth, adding that SAP's recent acquisitions, SuccessFactors and Ariba, offer human resource management and business commerce solutions in the cloud. These show "SAP's commitment to building the business network of the future and growing SAP's strength in the cloud."
With SAP's Hana, the company's in-memory database offering for big data, Rushworth all the more sees how access to corporate data quickly helps boost efficiency within enterprises.
"There are many opportunities to turn the growing amounts of data into intelligence that businesses can use via in-memory computing," he imparts. "The cost of memory and technology is now data support."
Rushworth affirms that SAP will continue to provide products that meet these demands of enterprises. SAP has also committed to get closer to customers and spend more time listening to the businesses' challenges.