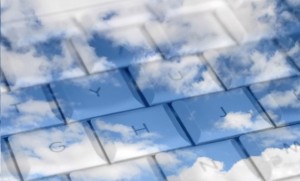 Microsoft yesterday sent out a message to companies in the Middle East to embrace IT trends and not risk getting caught behind.
Nick King, SQL Server lead at Microsoft, spoke about the importance of responding to trends like big data and cloud. He recommended Microsoft's new 2012 version of SQL Server to take advantage of these trends.
"I think as you look at trends the trick is to be ready for them as they come about and don't be caught at the back for it. What SQL Server 2012 really does is set you up to make a decision when you need to. So for us our message is that we really want to make sure our customers have the choice to deploy new trends like cloud. We really do try and get the broadest range of coverage to support customers," King said.
"Now we are all realising we have to build applications to be cloud aware. You might not run everything in the cloud, but you should at least start thinking about how you can take those applications and make them ready for the cloud," he added.
King also said that companies are missing out on capitalising upon the big data explosion by not opting for a solution like SQL Server.
"Part of it is how you manage your structured data. You need to have a trusted source of information and doing that requires you to have a schemer and tasting and controls, having assets and all of those elements around that database. Having that structured element is important for any sort of trusted data source," he said.
"What they're really missing out on is that controlled ability to provision that. The other thing is look at how you get the best of both worlds – we're always talking about one of the other and most the technology trends we've seen always end up being somewhere in between to get the both of best worlds. Each told has a slightly different application and different way to use it to get your results," he added.
Hans Wieser, HP marketing manager EMEA, said there are definite risks in heading to the cloud, but deploying a solution for an established vendor will help prevent problems.
"There is always the risk of going to the cloud that it could fail and ruin your career, so we're mitigating the risk and providing customers with a ready set of technologies to ensure success and embed our knowledge and the know-how of our partners and deliver them with a ready solution," he said.
He added that Microsoft SQL Server 2012 allows companies make an easier leap into embracing trends because it allows them to control the speed of uptake once deployed.
"Over the past few days I've had discussions with partners in the Middle East and you have the entire spectrum. There are customers that are ahead of the cloud and ahead of the trends. There are customers that are more traditional and slower to uptake. What we are trying to do is offer them choice to choose not only their solution but also their speed," he said.
"If you look at SQL Server 2012, migrating is probably more of a revolutionary approach. You can also choose to virtualise and conserve what you have to buy your time now and decide at your own pace when you want to change, make your move and your upgrade. Basically we have a portfolio that addresses the needs or any kind – whether you're an early adopted, a pragmatist or a follower. We have solutions for all those," he added.
Kevin Ashby, application platform product manager at Microsoft, said companies should not be slow in uptake or wait to see if anybody else fails.
"Some companies in the region are very quick to take to IT trends, where as others might want to wait and see the experiences other companies have. What we try to do when we bring software out is to make sure it's been tested as much as possible," he said.
"We're trying to make sure it's useful now so you shouldn't have to wait to see if other people trip up. They should have the confidence to do things now and take advantage of that. If you're holding yourself back just to see if other people have problems, you're not going to really take advantage of new trends," he added.