The Ministry of Interior of the UAE has signed a memorandum of understanding with Avaya to deploy Avaya's latest unified communications and contact centre solutions, which aim to enhance collaboration between departments and teams at the Ministry, as well as improve delivery of customer service for the citizens and residents of the UAE.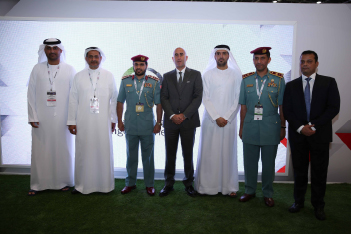 HE Brigadier Engineer Hussein Ahmed Al Harthi, Director General of Central Operations at Abu Dhabi Police, and Nidal Abou-ltaif, President, Avaya International, signed the MoU at the Ministry's pavilion at GITEX.
These technologies will also enable the Ministry to develop and build Artificial Intelligence capabilities, which will be one of the first applications of AI in the delivery of citizen services by a government.
The Avaya communications solution will provide the Ministry with the technologies and solutions for internal and external communication. The Avaya contact centre solution will bring in capabilities to the Ministry such as improved audio and video bandwidth. The unified communication system will allow for better collaboration between diverse departments under the aegis of the Ministry of Interior, and also allow mobile teams to be reachable on devices of their choice.
The Avaya unified communication and contact centre solution will enable the Ministry to deliver on their larger vision of digital transformation. Avaya will ensure that all communication technology delivered for the Ministry remains entirely secure, as required for the Ministry to deliver on sensitive and high-security services to protect life and property within the nation.