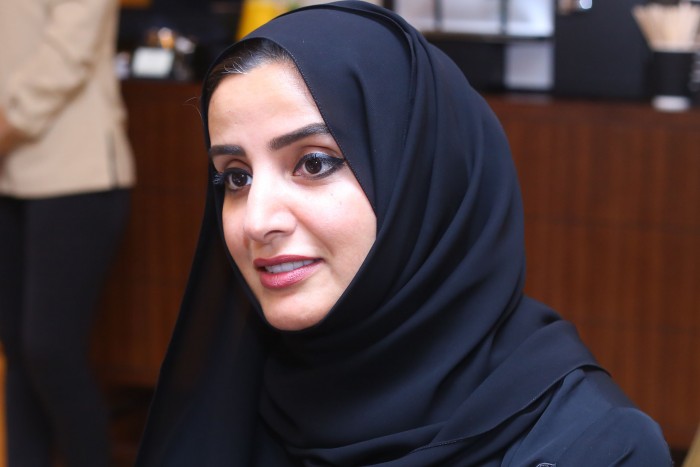 Her Excellency Dr Aisha Bint Butti Bin Bishr, Director General of the Smart Dubai Office, led a discussion on on implementing Blockchain technology across cities at the Pioneers 2017 summit at the Hofburg Imperial Palace in Vienna, Austria.
During the Summit, Dr Bin Bishr cited Dubai as an example of Blockchain's potential success.
Dr Bin Bishr also led a workshop where she presided over groups of participants as they worked to resolve a blockchain-related challenge.
A collaboration between the Smart Dubai Office and the Dubai Future Foundation, the Dubai Blockchain strategy continually explores and evaluates the latest technological innovations that allow for more seamless, secure, efficient, and impactful city experiences.
"The Smart Dubai Office has been working tirelessly to transform Dubai into a full-fledged smart city," Dr Bin Bishr said. "Events like the Pioneers conference offer an ideal opportunity for us to meet other smart-city officials from around the world – especially as this year's instalment has chosen GovTech as its overarching theme. This gives us access and insight into how governments around the world are approaching their own smart transformation and, on the flip side, provides us a platform to share our own successes and best practices with our international counterparts."
The event boasted an impressive guest list featuring influential tech figures in government around the world, including Andrus Ansip, vice president of the EU Commission; Ulrike Huemer, CIO of the city of Vienna; Rosen Plevneliev, former president of Bulgaria; Daniel Korski, special advisor to former UK Prime Minister David Cameron; Anielle Guedes, special advisor to the President of Brazil; and Arno Kompatscher, governor of South Tyrol.
Europe's biggest technology incubator, the Pioneers summit gathered startups, investors, and executives from across the tech sector.