Can 4.5G deliver what most are expecting?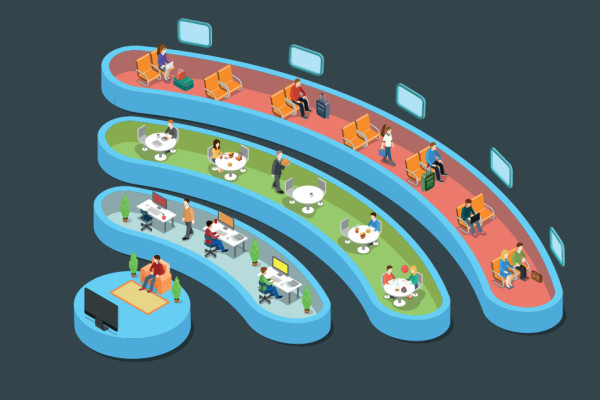 In the world of mobile broadband, LTE Advanced-Pro is on the tip of everyone's tongues. Expected to be available this year, the world is waiting eagerly for the next step in the path to 5G. There is currently a bit of confusion in the moniker for the next step in broadband. Saeed Al Zarouni – Senior Vice President – Mobile Network, Etisalat explains, "LTE Advanced Pro is now the formal term for 4.5G. 3GPP standards have approved this new marker for LTE Evolution System – that is the LTE Advanced Pro – during a meeting held on 22nd October 2015. This new standard represents a significant step forward in LTE Evolution."
To clarify, the official release 13 from 3GPP names the intermittent technology between LTE and 5G technology LTE-Advanced Pro. Although it is not officially called as '4.5G' technology, there is a tendency among telecom infrastructure vendors brand it as '4.5G' and others as 'LTE Plus' technology for marketing purposes. 4.5G is not an official standard yet, however, for the sake of marketing convenience there is a chance that LTE-A Pro will be known as 4.5G just as the LTE and LTE-A were marketed as 3.9G and 4G, respectively, in the past.
No matter the name, the hope is that new speeds will better enable the plethora of smart devices currently in the market, and improve the user experience for emerging connected technologies. Most notably, LTE Advanced-Pro technology and its inevitable successors will be the cornerstone for Smart Cities and interconnected devices. Further, virtual reality technology and e-commerce are demanding more and more from mobile broadband.  Expectations are high, with users demanding more immersive, streamlined experiences. Since the first LTE began in 2009, we have been following the journey that will continue to improve connectivity across the board.
LTE Advanced-Pro is on its way to markets. "We believe that 4.5G will really take off in 2016," says Ihab Ghattas, Assistant President, Huawei Middle East. "Numerous trials are already underway in both mature and developing countries worldwide. Leading operators in the Middle East are already announcing plans for 4.5G networks to be commercialised as soon as the standards are released by industry regulators."
The advent of LTE Advanced-Pro wireless networks marks a major change in mobile broadband quality. "The major differences between 4G and LTE Advanced-Pro lay in network capabilities and in the opportunity for new business creation. LTE Advanced-Pro actually seeks to increase the throughput rate of today's 4G networks by a factor of 50. This gives consumers the chance to experience things like 4K video and virtual reality in their true form," explains Ghattas. It follows that LTE Advanced-Pro will be a key enabler for the Internet of Things by increasing the number of possible connections by one hundred times the current 4G wireless networks.
Krishna Chinta, Programme Manager, Telecoms and Media, IDC, Middle East, Turkey and Africa agrees that LTE Advanced-Pro will be a game changer for consumers. "While LTE-A supports theoretical data rates up to 1Gbps, LTE-A Pro technology can support up to 3Gbps having a latency of 2ms, which is just 20 percent of the latency limit for LTE-A," he says. Another distinguishing feature is carrier aggregation, he continues, while LTE-A is capable of aggregating up to five component carriers, LTE Advanced-Pro is capable of aggregating up to 32 component carriers, including unlicenced spectrum that significantly boosts the available bandwidth.
Potential use cases of the new technology are already on the minds of telecom operators. "LTE Advanced-Pro technology will open up new possibilities for telecom operators by using features that include, but are not limited to, small cell dual-connectivity, carrier aggregation enhancements, interworking with Wi-Fi, licenced assisted access (LAA), 3D/FD-MIMO (Full Dimension), indoor positioning, single cell-point to multi-point communication, Narrow Band IoT (NB-IoT).
"It also includes Device to Device (D2D) communication such as Vehicle to Vehicle communication (V2V), Enhanced Machine Type Communication (MTC)," says Chinta. Innovations such as these are set to support new capabilities such as 4K video streaming, low throughput and IoT communications, public safety measures and broadcasting services.
Ghattas is already looking beyond LTE Advanced-Pro into the future of 5G wireless networks. "One of the immeasurable values of the birth of 4.5G is that it gives clear direction to organisations as they grow their digital footprint. It's one standard that builds on existing investments and paves the way for future innovations. The enhanced capacity, number of connections, and latency of 4.5G will be essential in meeting these new urban realities and paving the way for 5G services over the next decade," he explains.
Chinta approaches the bridge with a bit more caution. "It is too early to ascertain from a systems point of view as the LTE-A Pro itself is yet to be commercially launched," he says. "Although 3GPP is yet to initiate discussions on the possible mobile network architectures for 5G, some of the features that exist in LTE Advanced-Pro such as carrier aggregation, virtualisation of mobile networks, integration with unlicensed airwaves and Wi-Fi connectivity are sure to be found in 5G."
Though the future of mobile broadband seems bright and fast, there are a few challenges on the journey to LTE Advanced-Pro. Spectrum availability is at the top of this list for operators. "Spectrum is scarce and it is going to be a challenge for operators. Operators along with telecom regulatory bodies need to align on spectrum availability and allocation keeping in view World Radio Congress recommendations. For future benefit of industry and consumers, band allocations need to be technology agnostic as past experience is not healthy," says Usman Shahab, Mobile Broadband and Network Evolution Director, Ericsson Region Middle East and East Africa. He goes on to explain that operators need to think on usability of unlicensed spectrum solutions such as LAA, capacity and coverage enhancement via C-RAN, as well as SDN. The closer we get to LTE Advanced-Pro and 5G, he says, more service specific architecture will be required. These needs can be met if operators start to think of network slicing now.
Though new technology is bound to stress the spectrum, Ghattas sees bit of a silver lining in the situation. "One of the strengths of 4.5G is that it also maintains backwards compatibility with existing LTE networks and devices operating below 6 GHz, including the existing spectrums used by today's 4G networks," he explains.
In spite of potential challenges, operators are generally positive about the progression of the wireless network. The evolution will certainly result in the improvement of services and user experience and will go far to support new, connected technology. As well as marking the progress of wireless networks to date, the introduction of this new milestone confirms the need for LTE enhancements to continue in parallel to the future proposals for the 5G era.