Christopher Dobrec, Vice President of Product Marketing for Armis, dives into why having complete oversight of all your business's devices is more important than ever.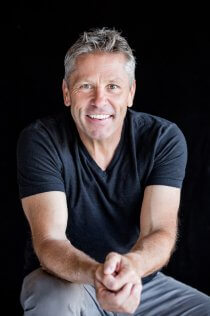 Today's enterprises struggle to see their complete IT asset inventory from managed to unmanaged to IoT, IoMT and OT devices. Most companies can't identify all of the assets that they have in their environment, which leaves them exposed to compliance and security issues. Compounding this with organizations moving quickly on their digital transformation strategy while safely enabling employees to work remotely is causing an explosion in the number of connected devices that are inherently insecure. Many experts predict that the number of Internet-connected devices will grow to over 80 billion by 2025.
The Armis agentless device security platform provides a flexible, seamless, and comprehensive cybersecurity asset management solution. We provide comprehensive visibility into all assets by combining data from other systems with the Armis platform to create one source of truth for all your assets (hardware, software, and services), and keep your business and users secure.
Beyond discovering the assets, the Armis platform can identify risks and vulnerabilities for devices in the office, at remote locations, as well as those interacting with your cloud environments. The Armis platform understands what a device is and how it is being used and correlates that information against our platform's inherent understanding of device characteristics and behaviours. The Armis platform then compares a device's individual risk profile with your organization's risk posture to provide automated security and policy enforcement.
Fortune 1000 companies around the globe trust our real-time and continuous protection to see and control all managed, unmanaged, and IoT devices – from traditional devices like laptops and smartphones to new smart devices like smart TVs, webcams, printers, HVAC systems, industrial control systems and PLCs, medical devices and more. Armis provides passive and unparalleled asset inventory, risk management, and detection & response. Armis also has the world's largest Device Knowledge-base, tracking over 280 million devices and growing, including device behaviour, protocols, connections, history, and more.