Cisco and Abu Dhabi Airports have signed an agreement that will give the UAE capital's airport the commercial benefits on Cisco solutions in support of its digital transformation strategy.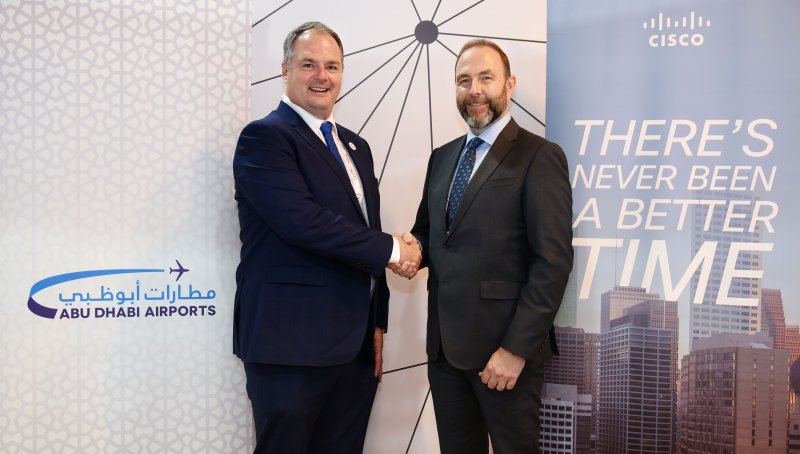 The agreement highlights Cisco's commitment to collaborate with ADAC on its vision to build the airport of the future by delivering world class airport services and infrastructure.
Bryan Thompson, CEO of Abu Dhabi Airports, said, "This opportunity to collaborate with Cisco is vitally important for Abu Dhabi Airport.   As we continue our journey of innovation and digitisation it will allow us to remain at the forefront of creating targeted improvements to our business and customer experience. Through this, both Cisco and Abu Dhabi Airports' teams have raised the bar in how partners work together in a fast-paced industry, we look forward to many innovative solutions being made available from our collective teams."
It will also enable Abu Dhabi Airports to enhance the digital capacity, operational efficiency and customer experience of the Capital's airport.
Additionally, Cisco's solutions and IoT portfolio will help Abu Dhabi Airports to securely connect devices, analyse data, and deliver business value to its customers and partners.
David Meads, Vice President, Middle East and Africa, Cisco, said, "Technology has been at the heart of Abu Dhabi International Airport's digital transformation strategy as it continues to enable smart services. Cisco is pleased to play an integral role in this journey to create new customer and passenger experiences."