Steve Foster, Head of Solutions Engineering, MEA at Netskope outlines the benefits for network teams looking to leverage 5G for their business, what the network teams and IT leaders will do with them to benefit IT users and the impact on cybersecurity.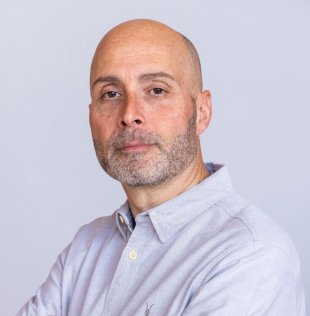 Lightning-fast network connections are now rolling into cities across the Middle East. With speeds of up to 1 Gigabit per second, the new network can handle multiple HD video streams at once and is designed to keep pace with the growing demand for faster internet services. While it's true that some countries are further into the rollout of 5G than others, it's not far when the majority of the region will be unlocking its full potential.
Businesses of all sizes, across a range of industries, are gaining confidence in the adoption of the technology that once personified trendsetting. Most organisations that use 4G or 5G connectivity today are using it to connect IoT, controlling autonomous drones used for industrial inspection, smart city environmental monitoring or traffic control, and digital signage for advertising. 5G is maturing fast, and if an enterprise network team hasn't yet started including 5G in their network strategy, there's no better time than now.
If you look at the benefits for network teams looking to leverage 5G for their business you will see three key benefits:
Increased bandwidth. With data rates over 1GB promised, 5G will bring a 10 to 100 times improvement over existing 4G technology. A 5G WAN connection is now a viable technology for branch office automation because WAN connections finally have enough bandwidth to run all the enterprise applications, collaboration, and general internet access that is required
Low latency. At less than 5 milliseconds, 5G has become a feasible replacement for MPLS. Today, enterprises are using MPLS or dedicated lines primarily for line-of-business and media applications that can't tolerate high or inconsistent latency. 5G's low latency may bring additional flexibility that lets network teams swap out some of their branch office MPLS infrastructure in favour of the less expensive and more flexible 5G connections.
With 5G, there is stronger infrastructure security than 4G by design. New authentication capabilities, enhanced identity protection and additional security mechanisms will result in significant security improvements. This will remove many of the concerns that come with running sensitive data over public infrastructure.
These are the technical features of 5G, but what will network teams and IT leaders do with them to benefit IT users and the business and what are the impacts upon cybersecurity?
As 5G changes network architectures and topologies, the cybersecurity architecture must change accordingly. Centralised internet breakout and backhauled user connections contradict the intent of 5G. Why constrain networks and users when the technology provides for agility and performance that gives IT leaders the opportunity to give better business value?
This is why SASE and 5G are naturally complementary. An enterprise network team can leverage the high-speed, low latency connection to provide access to the SASE cloud, giving users direct, unhindered, secure and controlled access to SaaS, web, or ZTNA applications as well as the site-to-site or site-to-cloud/data centre connectivity that IoT or legacy applications require. All orchestrated via the same SASE platform. With all connectivity going through the same platform, the telemetry, logging, and audit data will be available in one place for better operational efficiency.
For many years 4G has enabled a wave of mobile working and 5G promises to take it further. With 5G, users can expect to access corporate networks and applications seamlessly, regardless of their location. This necessitates a zero trust approach, verifying the user's location, device, and session before allowing connection and restricting access to reduce attack surface area. To benefit from 5G's performance and agility, IT leaders must ensure the security architecture does not constrain the network and users.
When combined with software-defined WAN (SD-WAN), high-speed 5G and SD-WAN enable enterprise network teams to transform their architecture via zero touch provisioning, intelligent automation, and monitoring. This allows for rapid setup and teardown of secure, high-performance remote locations, extending the corporate WAN beyond traditional remote branch offices. 5G and SD-WAN offer use cases such as "branch-of-one" for WFH users, and real-time IoT monitoring with two-way environmental control. IT leaders have an opportunity to leverage the combined technologies for greater agility and competitive advantage.
There are also less technical benefits to the wider availability of 5G and agility of SD-WAN afforded to network teams. There will be greater downward pressure exerted on the pricing of traditional managed MPLS offerings. And the ability for SD-WAN to provide simplified operations of complex network controls, such as WAN optimisation, Quality of Service, and automated failover, and recovery means that network teams can take back the management of their network without high operational overheads.
5G and SASE have the promise to disrupt the traditional networking and cybersecurity space. They are providing enterprise network teams with the opportunity to re-architect their network and leverage increased performance, agility, and security, while reducing costs and simplifying operations.