Got $1.5 million burning a hole in your pocket and in the mood for an all-electric hypercar built out of Croatia? Rimac Automobili may have the answer for you at this year's Geneva Motor Show.
Any car fans today are hoping that Rimac Automobili – the independent Croatian supercar manufacturer – would release a faster, more comfortable and, most importantly, more expensive follow-up to its 355kph all-electric Concept One hypercar.
Well, say no more as it is set to debut at the prestigious Geneva Motor Show in March.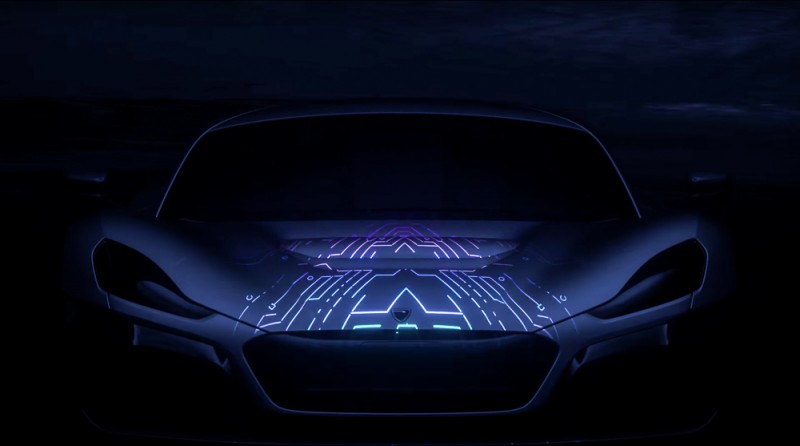 For those of you unfamiliar with Concept One and Rimac, here's pretty much all you need to know. Firstly, the $1.4 million hypercar kicks out 1224hp and 1600Nm (1180lb ft) of torque thanks to four separate oil-cooled electric motors connected to each wheel, which means the Balkan beast hits 0-100kph in 2.5 seconds and 355kph. Also, Rimac is certainly the most famous voyeur of all-electric motoring to ever come out of Croatia, ably demonstrated by the 1.1MW (1475hp) Tajima Rimac E-Runner Concept_One the firm developed to take Japanese legend Nobuhiro "Monster" Tajima up the Pikes Peak Hillclimb in 2015 in record time.
If none of that rings a bell, Concept One was also the supercar in which former Top Gear presenter Richard Hamster almost killed himself last year.
All caught up? Right, back to 'Concept Two'.
Despite being a 'true game-changer', the new Rimac hypercar is not destined to be a direct rival to Aston Martin's Valkyrie or the Mercedes-AMG Project One, according to company higher-ups.
Yes, the name is wholly naff but, in an example of automotive blue-balling, Rimac Automobili's chief operating officer Monika Mikac is keeping pretty much all details of this faster, more comfortable and more expensive successor under wraps for now. What he has let slip about the unnamed model though is that, unlike the Concept One and Concept S track variant that had eight and two examples built respectively, at least 100 examples of 'Concept Two' will be produced, bringing the company in-line with the likes of lunatic power and dollar-houses like Pagani, Bugatti and Koenigsegg.
It's also been stated that while Concept Two will be slightly larger than its predecessor, it will remain a two-seater and boast greater range. If nothing else, Mikac assures fans and potential customers that the yet-to-be-named Concept Two will be 'a true game changer'.