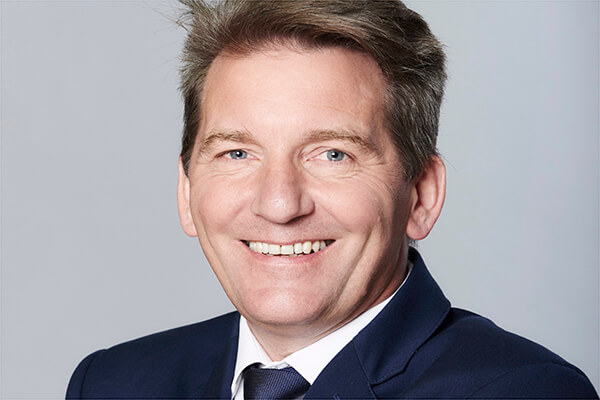 The regional head of PC giant Acer has lauded the potential for businesses of all sizes across the GCC to adopt innovation practices that were previously confined to the world's biggest corporations.
Paul Collins, Acer's general manager for the Middle East and Africa region – a confirmed judge for tahawultech.com's inaugural Future Enterprise Awards – believes that technological advances have now opened the door to profound business disruption.
"Innovation used to be confined to the biggest companies – the Microsoft's and Intel's of this world – but now everyone can become an innovator," he said. "The access to technologies, combined with the capacity for self-learning, has brought innovation down to the level of the common man. Innovation is now happening at a different level and scale."
Collins went on to highlight the industry that he believes has experienced the most change as a result of technology, and one which will also deliver the most profound effects on society. "It's fair to say that digital disruption has hit everything," he said. "Education has been particularly affected, especially in high schools. They're moving away from a chalkboard environment and are now using ways where information is stored in different areas, and access to it has been significantly increased. Digital classrooms provide well-profiled information without slowing down classes. A generation of individuals will soon come out of the education system with a larger capacity to innovate.
"Education will see incredible technological improvements that will take it to the next level."
Collins also heaped praise on the GCC's governments, and their desire to prioritise the development of services that can benefit citizens. "Regional technological change has been powered by the willingness of governments and authorities to spend money on citizen interaction," he said. "The government sector is very digitalised, and rightly so – the customer now truly is king."
In a world where consumer demand has significantly shifted in terms of technological expectations, Collins also believes the PC of the future will be forced to deliver an experience that users cannot do without.
"A content-creating device requires a different type of input to what you get on a smartphone," he said. "You need a certain type of device to input creativity. PCs don't really have verbal and visual inputs, and will soon need to have new input mechanisms. Improvements in touch and voice recognition, and things like virtual reality will deliver a more inclusive environment. They will change the PC into more of a lifestyle product, much like the smartphone."