TCL Communication has unveiled an all-new evolution in the company's Alcatel smartphone portfolio, which includes three new product series – the Alcatel 5, 3 and 1 series.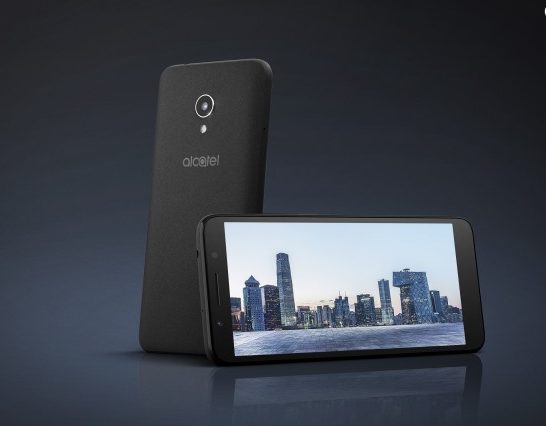 As part of the Alcatel 1 series, the company is unveiling its first Android Oreo (Go edition) with the Alcatel 1X, which also features the latest Alcatel smartphone design language and technology.
According to TCL, this optimised version of the Android operating system is ideal for the Alcatel 1X, bringing a new benchmark for smartphone affordability and connectivity to customers across the globe.
"We are honoured to offer our first smartphone running Android Oreo (Go edition) to our customers throughout the world," said Christophe Corsi, Regional Director, Alcatel Middle East. "Our vision is for every smartphone user in the world to have access to an amazing Android experience, and the introduction of our Alcatel 1X powered by Android Oreo (Go edition) now gives them the opportunity to own one of the best value Alcatel smartphones ever."
The Alcatel 1X will feature a new suite of popular pre-installed Google apps designed for increased speed, less demand on storage, and efficient data use. This includes the brand new Google Go, Files Go, Google Maps Go, YouTube Go and Gmail Go, as well as performance optimizations to Chrome, Google Play and Gboard. It will also feature the Google Assistant for Android (Go edition), enabling entry smartphone customers to experience the convenience of the Google Assistant, whether they're asking it questions or telling it things to do.
With Android Oreo (Go edition), these applications and features have been optimized to be smaller in size meaning less storage requirements and offering Alcatel 1X customers more storage space out of the box. And best of all, they still have access to millions of the latest Android apps, games, music and more via the Google Play Store.