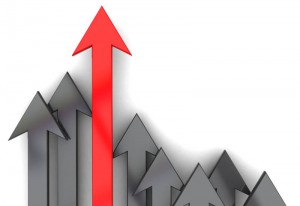 The Asia Pacific (excluding Japan) PC market reached 30.1 million units in the second quarter (Q2) of 2011, according to a newly released report by IDC.
The report showed that the market grew 10% sequentially and 13% year-on-year in Q2 2011 as the region returned to double-digit year-on-year growth versus growth in the first quarter of 2011 and second quarter of 2010.
Noting performances of many countries, the research firm said China left behind its weakness from the previous quarter and reported robust growth in the second quarter of 2011.
The PC market in Indonesia also was encouraging, thanks to vendors who shipped aggressively to rural markets. India has not done so well in this market because of inflation making an impact on consumer buying sentiment, said IDC.

Commenting on different vendors in the Asia Pacific (excluding Japan), IDC said Lenovo ruled its home market of China due to its ongoing expansion efforts to lower-tier cities. The second position was taken by Acer as it was successful in sorting out its integration issues with Founder in China this quarter.
HP had a tough time in markets such as Southeast Asia and this pulled the vendor down to fourth place in China, the research reported.
"Inflation and channel inventory are thorns in the side of many countries here in Asia," said Bryan Ma, associate VP for client devices research at IDC Asia Pacific. "Fortunately, the market is continuing to move ahead despite these challenges, boosting confidence that the region will still post double-digit growth in the upcoming years."