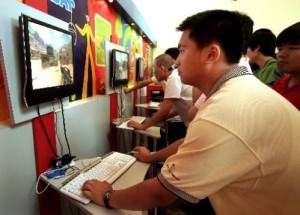 China's Internet population passed the half billion mark at the end of 2011 after the country added 28 million new users during the second half of the year.
At the end of December, the country had 513 million Internet users, according to a report issued by the China Internet Network Information Center.
This puts the country's total Internet penetration at 38.3%, up 4% from a year ago. In contrast, the U.S. has a total Internet penetration of 78.2%, according to Internet World Stats.
The number of users accessing the Internet from their mobile phones has grown to 355 million, 69% of China's total Internet users, up from 66.2 percent a year ago.
The growth in China's Internet users has slowed in recent years, down to single digit percentage increases every six months. CNNIC's latest report noted that most Chinese people within the 10 to 29-year-old age range already use the Internet, but work needs to be done in getting older population groups and less educated people to use the Internet.
Instant messaging, search engines, and online music are the most popular Internet applications among Chinese users. But China's microblogs, which operate like Twitter, saw the most growth in 2011. Their numbers reached almost 250 million users, up from 63 million a year ago.
Analysts, however, have said the statistics provided by the CNNIC are inflated. The CNNIC defines users as people, aged 6 and above, who have connected to the Internet in the past six months.