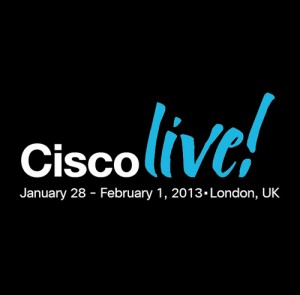 The Cisco Live conference kicked off in London on Monday, with IT professionals pouring into the capital's ExCel Centre for what is an almost unparalleled glace at the future of networking and communications.
The first day was filled with technical seminars and Cisco certification testing, meaning that the conference really gets into its stride on Tuesday.
From then until Wednesday, the schedule is packed with keynote speakers, press conferences and panel discussions. Visitors can also simply wander around the so-called World of Solutions, in which the world's top vendors show off their wares and professionals look to make partnerships.
On Monday, journalists were treated to a site visit of the Greenwich Innovation Centre on Monday. The venue is part of the Greenwich Digital Peninsula, a digital community in London. Along with the royal borough of Greenwich and Ravensbourne College, the community is supported by an industry-resourced digital advisory board, on which Cisco sits as a member.
The idea was to showcase Cisco's commitment to developing Britain's innovation ecosystem, particularly in the wake of last summer's Olympic Games in London. The brand says that it wants to create an environment in which start-up businesses and their ideas "can flourish".
Phil Smith, CEO, Cisco U.K. and Ireleand, and Ian Foddering, CTO, Cisco U.K. and Ireland, were on hand to show guests around the innovation centre.
Meawhile, Trevor Dorling, from the royal borough of Greenwich, explained the borough's renovation plans for Greenwich, and how Cisco is supporting these ideas.
Cisco Live kicks off in earnest on Tuesday morning, with a keynote speech from Padmasree Warrior, CTO, Cisco, and Robert Soderbery, Senior Vice-President and General Manager of the Enterprise Networking Group, Cisco. Check back here for all the updates from the conference, plus interviews with the industry's top international professionals.