Cisco has recently hosted its annual Girls Power Tech event at its Dubai office, where more than 60 female students from several schools had the opportunity to interact with technology professionals, executives, other women role models and peers.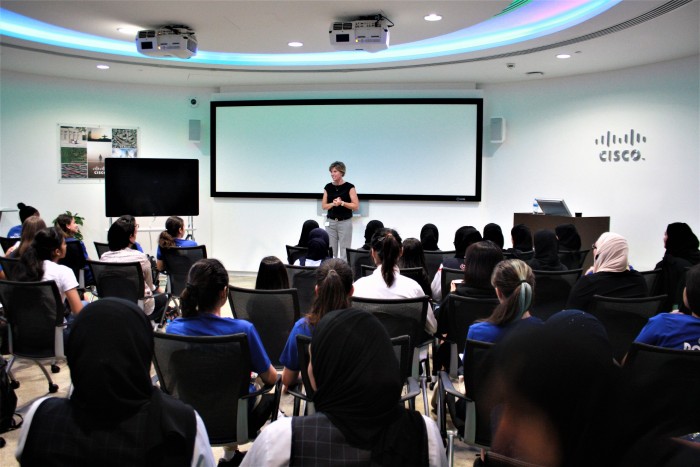 Aligned with the UN's global Girls in ICT Day, Cisco's Girls Power Tech is held annually and offers a special learning opportunity for female students to connect with Cisco and other mentors on-site at Cisco offices around the world.
Cisco's Girls Power Tech is a global mentoring initiative that empowers and encourages girls and young women to consider educational and career paths in science, technology, engineering, and mathematics (STEM).
The UAE version of the event included a number of engaging activities, including inspirational talks by prominent women innovators and guest speakers, a morning chat session with senior Cisco executives, in addition to an Internet of Things (IoT) challenge and a speed mentoring session.
The activity-packed day featured inspirational presentations by Azza Al Mughairy, an Emirati radio and TV host and role model, who spoke on cyberbullying, and Fatima Al Kaabi, the UAE's youngest inventor and recipient of UAE Pioneers Award, who shared her experiences on innovation and her inspiring journey with the aspiring girls. Ayesha Zainal, Director of Infrastructure Process Development and Performance at du, also spoke on the evolution of telecommunications and what technology could lead to in the future.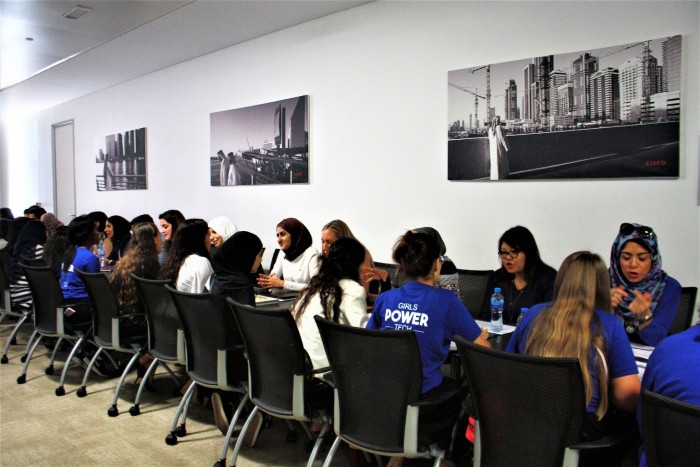 Shukri Eid, managing director – East Region, Cisco Middle East, said, "At Cisco we harness the power of inclusion and diversity to foster the best in our people, and to develop a robust community where our differences are our best assets. We will continue our efforts to hire, nurture, promote and support women, especially in technical fields and leadership roles. Promoting opportunities for women to learn from one another and build connections that cultivate continuous learning and career development remains a top priority for us."
For nearly two decades, the company has made it a top priority to build a diverse talent pool to meet gender diversity challenges in the technology industry. In addition to driving diversity at its workplace, Cisco is also committed to encouraging young women discover career opportunities in ICT through global initiatives such as Girls Power Tech.
"Girls Power Tech demonstrates our commitment towards improving gender diversity in the technology sector. Cisco recognises that nurturing and generating interest in technology needs to start at an early age, and this is why so many of our colleagues volunteer their time and energy to make this annual event a success," said Frida Kleimert, channel lead– East Region, Cisco Middle East.
Students who took part at the event also had engaged with Cisco executives, including women role models and men who are advocates for women in technology, to hear inspiring stories about their careers and their vision for what the future holds. The students also had the chance to connect via video-conference with their peers attending similar sessions at the company's offices in countries including students in Italy, South Africa, Nigeria and Portugal.