CNME Editor Mark Forker spoke to Saleem AlBlooshi, Chief Technology Officer at UAE telecommunications behemoth du, to find out how the investments made by the company in its SOC (Security Operations Centre) is helping to safeguard digital enterprises from cyberattacks.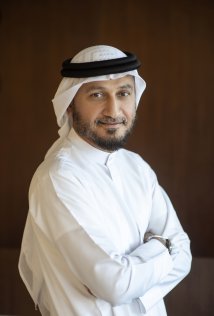 Over the last 18 months, the threat landscape has radically evolved, and many enterprises on a global scale have become victim to cyberattacks. What do enterprises need to do to become more cyber resilient in the new digital economy?
Cybercrime both globally and in the UAE has matured and with new threats are emerging every day. Enterprises need to ensure they have strong security practices followed across the organisation and that they employ state of the art security tools and services.
We have chosen to deploy next generation cyber security services with our enterprise Security Operations Centre (SOC) in order to safeguard digital enterprises against cyber-attacks with end-to-end advisory, protection and security monitoring services. This gives our customers a secure and reliable IT environment to roll out new services, adopt new ways of work and grow their businesses with confidence.
How are you leveraging your product portfolio and knowledge to help enterprises better protect their IT infrastructure and key assets amidst a backdrop of cybercrime?
The du Enterprise Security Operations Centre (SOC) uses some of the most innovative and advanced cyber security platforms hosted in the UAE that have been built to adapt, learn and evolve with new security threats. The SOC is operated by a dedicated team of security experts and provides 24×7 Security Monitoring, Incident Detection and Response.
du has combined leading technologies with highly skilled security analysts to deliver a proactive and predictive approach to securing and managing critical areas of users, applications, endpoints and infrastructure. du enterprise SOC is able to rapidly detect and respond to security events with a proven process-driven approach to detecting, qualifying, investigating and mitigating threats.
Many cybersecurity analysts believe that it's not a question of if, but instead when in relation to cyberattacks. Do you think the industry needs to do more from the perspective of minimising the impact that is caused by a breach, instead of focusing solely on detection and prevention?
Ransomware and other cybersecurity threats have become more prevalent in recent years and cyberattacks plague both businesses and individuals without discrimination. In an increasingly complex digital world, organisations of all kinds want effective security services that help them to protect their business operations.
Our enterprise SOC supports a portfolio of next generation cyber security services that enable customers to achieve their strategic objectives securely and efficiently. Rather than building in-house solutions, they rely on trusted experts and our innovative tools to protect both their profits and reputations.
How important was last month's GISEC for du – and how critical is it that security stakeholders come together to try and tackle the cybersecurity problem in a collaborative way?
Under the theme – "Enabling Future Cybercities: Everything Enabling, Everything Secure" – GISEC Global focused on ethical hacking through several onsite features and activations. GISEC Global leads in driving strategic collaborations and disseminating new-age cybersecurity capabilities, and the telecommunications sector is a key stakeholder in this process.
Considering the digital transformation under which telcos are submitted has seen du emerge as a regional point of referral for governments, enterprises and more desiring to take up a 5G journey. The latter is predicted to blow up data centers which are already experiencing an AI shift away from Malware as a reliable tool for cyber security.
What do you believe will be the major challenges in the cybersecurity ecosystem over the next 12 months?  
In the face of massive disruption brought about by the COVID-driven social, economic, and technological shifts in the past two years, adversaries have become even more sophisticated – exploiting vulnerabilities and architectural limitations in legacy systems. With resource working remote and using various devices, they are at an increased risk of falling victim to the threat actors.
Organisations need to focus on endpoint security to protect employees when working remotely. For organisation working with BYOD models, BYOD security needs to be enhanced.
While these issues will ultimately lead to strength and innovation in organisations around the world, they will also create new risks and vulnerabilities that can be exploited. With the increase in digital transformation and more organisations going towards digitalisation we would need more digitally secure ecosystems and cyber security adoption and readiness will be required at a faster speed.