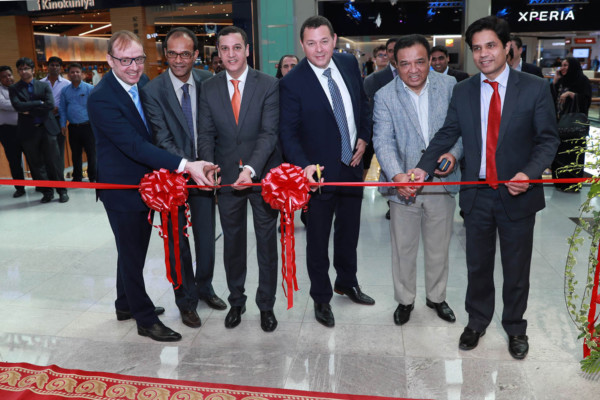 E-City has unveiled its newly renovated store in The Dubai Mall. The new outlet, according to the company, reflects the its continuing thrust towards innovative technology, which is expected to attract more customers with its offers of a highly interactive shopping experience.
The company is the electronics retail arm of Albatha Retail and Home Products Group of Albatha Holding,.
The revamped store, according to E-City, best reflects the its tagline, 'Experience the future of electronics,' as it showcases today's innovative brands and their products. The newly renovated store will showcase a wide portfolio of electronic products and accessories – close to 10,000 products across 100 brands from drones, laptops, tablets, mobiles to TV's, gaming accessories, electronic toys, wearables and cameras. In total there are eight E-City outlets spread across the UAE.
"We are very pleased to announce the re-opening of our newly renovated outlet in Dubai Mall, which is expected to consolidate our position as the Middle East region's first 'Technology Convenience Store. This new outlet has been carefully designed to uplift the brand's appeal by featuring vibrant new products, a new signage and an improved store plan crafted specifically to the needs of our customers," said Jaouad Dakir, CEO, E-City. "We would like to give our visitors and customers a truly unique experience–showing them the future of electronics and what it can offer. Looking around the new outlet is already an experience in itself as you will see the strong focus we have placed on innovative gadgets and electronic novelties."