Facebook said a software glitch changed the settings of some 14 million users, potentially making some posts public regardless of their previous privacy settings.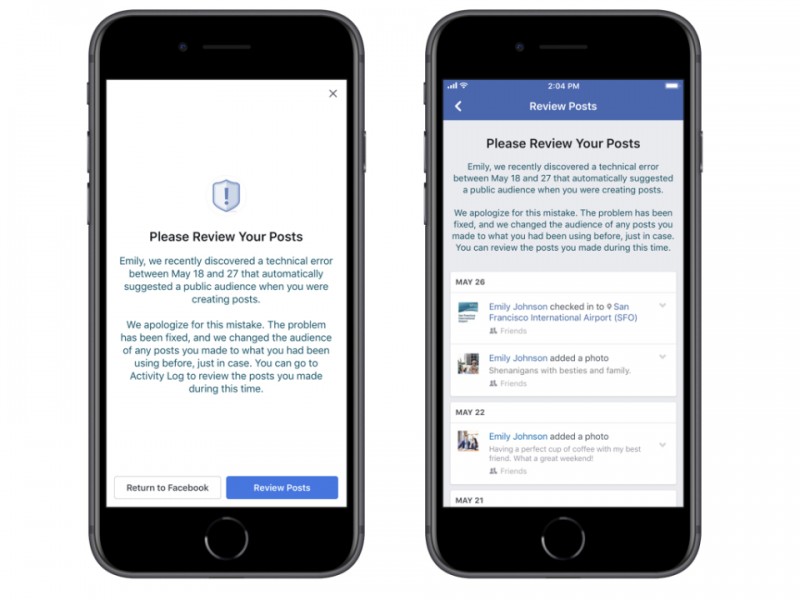 According to reports, the bug, which affected those users from May 18 to May 22, occurred while Facebook was testing a new feature.
In a statement, Facebook chief privacy officer Erin Egan said, "We recently found a bug that automatically suggested posting publicly when some people were creating their Facebook posts. We have fixed this issue and starting today we are letting everyone affected know and asking them to review any posts they made during that time. To be clear, this bug did not impact anything people had posted before – and they could still choose their audience just as they always have. We'd like to apologise for this mistake".
Facebook has since changed everyone's settings to what they had before the bug, and plans to show more of these kinds of alerts to be more forthcoming in the future. The revisions took the company five days to do the task.
Affected Facebook users will get a notification on the app or website starting Thursday. They'll see a message from Facebook urging users to "Please Review Your Posts" and a link to a list of what they shared on Facebook while the bug was active.
The social networking firm has come under fire in recent months after it was disclosed that political consulting firm Cambridge Analytica, which worked for Donald Trump's presidential campaign, gained access to the personal data of 50 million Facebook users.