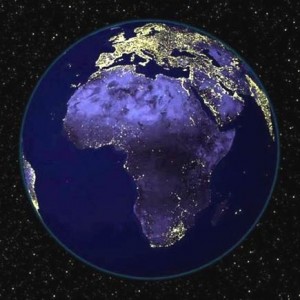 HP has expanded its direct presence in Africa to 10 new countries to add onto the five markets the technology giant was already in.
"In addition to our existing operations in Algeria, Egypt, Morocco, Tunisia, Kenya, Nigeria and South Africa, we have opened in Angola, Botswana, Congo, Ghana, Senegal, Mozambique, Tanzania and Uganda," Chris Mukua, the new HP Uganda office country manager said
HP officially opened shop in Uganda on Sept. 19, while the other nine offices are at different stages of launch.
Mukua said the company's strategy is to create solutions tailored to the specific needs of high-growth markets, which have different demands, infrastructure capabilities and socioeconomic issues than mature markets.
"While each market has its own needs, we are finding that there are many similarities across our focus countries, such as government's focus on improving education and health care or the need to develop a local talent pool of skilled IT workers," he said. "In Africa, we are targeting our programs to address issues like these through social innovation programs and university partnerships."
At the Uganda launch, HP said it has invested in a series of initiatives across Africa aimed at enabling governments and communities to leverage information technology to achieve socioeconomic goals and contribute to responsible, sustainable market growth and development.
"Through HP's direct presence, commercial customers in Uganda and the other new markets will be able to take advantage of improved IT infrastructure and, in the future, cloud-based computing and connectivity services," Mukua said.
Mukua said that governments can leverage HP technology to drive economic growth and stability by modernizing the delivery of services in key areas such as education, health care and e-government services.
Mukua said the company also intends to broaden access of its consumer printer and PCs on the continent.
Uganda's Minister for Information and Communications Technology, Dr. Ruhakana Rugunda welcomed HP's direct presence in Uganda.
"We look forward to working with HP to drive improvement of our public services, such as health care and education, through the use of information technologies," Rugunda said.
"HP has been integral in establishing an early HIV infant diagnosis program at hospitals in Uganda," Rugunda said.
"HP is committed to investing for growth in Uganda," said Stefanos Giourelis, MD, HP Africa. "With its expanding economy, forward-looking leadership, and rapidly modernizing industries, Uganda represents an important part of HP's growth strategy and Africa's promising future."