Mark Zuckerberg apologised for the data debacle that has upended Facebook and left the door open to testifying before Congress, in a recent interview with CNN.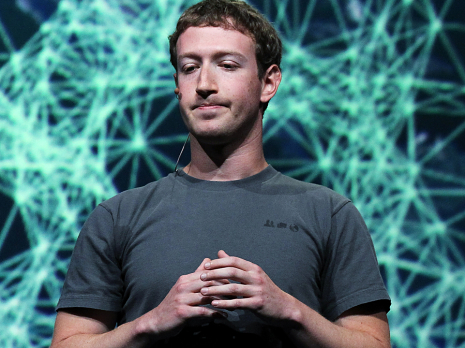 "I'm really sorry this happened," the Facebook CEO told CNN's Laurie Segall in an exclusive TV interview airing on "Anderson Cooper 360."
In the interview Zuckerberg acknowledged the mistakes his company made in how it handled data belonging to 50 million of its users and promised tougher steps to restrict developers' access to such information.
"This was a major breach of trust. I'm really sorry this happened. We have a basic responsibility to protect people's data," said Zuckerberg.
The world's largest social media network is facing scrutiny from the US and European governments after a whistleblower's allegations that London-based political consultancy Cambridge Analytica improperly accessed user information to build profiles on American voters that were later used to help elect US President Donald Trump in 2016.
Facebook says the data was initially collected by a professor for academic purposes in line with its rules. The information was later transferred to third-parties, including Cambridge Analytica, in violation of Facebook's policies, Facebook has said.
"I wish we'd taken those steps earlier," Zuckerberg told Segall. "That … is probably the biggest mistake that we made here."
The Facebook chief is now pledging to further restrict developers' access to user data, including automatically removing access for any app the user hasn't opened in at least three months. Facebook will also investigate all apps with access to large amounts of user data.
He also expressed regret for not doing more to take action against Cambridge Analytica when the issue came to the company's attention in 2015.
According to Zuckerberg, at the time, Facebook demanded and received a formal certification from the firm that it had deleted all user data acquired through improper means, according to CNN.
"I don't know about you, but I'm used to when people legally certify that they are going to do something, that they do it. But I think this was clearly a mistake in retrospect," Zuckerberg told CNN. "We need to make sure we don't make that mistake ever again."
In 2014, the social media giant revised its policies to limit the amount of data that third-party developers could access.
However, according to reports, Aleksandr Kogan, the data scientist who passed along data to SCL Group and its affiliate Cambridge Analytica, created a Facebook app that drew data from users and their friends in 2013. He was allowed access to a broad range of data at the time.
Though Kogan's data was properly obtained, he breached Facebook's policy when he shared that information with a third-party, Facebook has said. When Facebook learned about the information being shared, it asked Cambridge Analytica to destroy the data. Cambridge said it had.
But a former contractor, Christopher Wylie, disputes that Cambridge Analytica destroyed the user data. Zuckerberg told Segall that he regrets taking Cambridge Analytica at its word. "This was clearly a mistake," he said.
Zuckerberg initially spoke about the issue earlier Wednesday with a post on his personal Facebook page laying out a series of steps the company would take to better protect user data.
Testifying at congress
Zuckerberg said he was open to additional government regulation and happy to testify before the US Congress if he was the right person to do so.
"The short answer is I'm happy to if it's the right thing to do," the Facebook CEO told CNN's Laurie Segall in an exclusive TV interview
"What we try to do is send the person at Facebook who will have the most knowledge," Zuckerberg said. "If that's me, then I am happy to go."
Facebook reportedly employs a small group of lawyers and lobbyists in Washington, however, Zuckerberg himself has never testified before a congressional committee.
Lawmakers want to change that. Politicians on both sides of the Atlantic have called for Zuckerberg to testify before their legislative bodies in the five days since the Cambridge Analytica scandal erupted.