Organisations around the world realise they need to embrace IT transformation in order to succeed, and are under increasing pressure to do so.
Dell EMC has announced the results of new research conducted by Enterprise Strategy Group (ESG) into the benefits of IT Transformation which affirms that IT Transformation can result in bottom-line benefits that drive business differentiation, innovation and growth.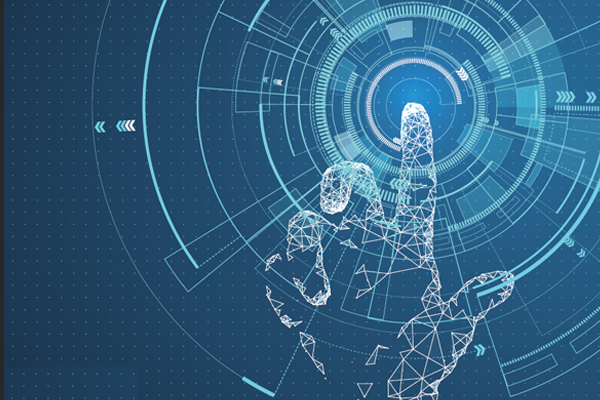 According to the study, in order to survive and thrive in today's digital world, businesses are implementing new technologies, processes and skillsets to best address changing customer needs. A fundamental first step to this change is transforming IT, to help organisations bring products to market faster, remain competitive and drive innovation.
The ESG 2018 IT Transformation Maturity Study commissioned by Dell EMC and Intel revealed that 81 percent of survey respondents agree if they do not embrace IT Transformation, their organisation will no longer be competitive in their markets, up from 71 percent in 2017.
It also showed that 88 percent of respondents say their organisation is under pressure to deliver new products and services at an increasing rate.
Transformed organisations are 22x as likely to be ahead of the competition when bringing new products and services to market, it noted. Furthermore, it also showed that transformed organisations are 2.5x more likely to believe they are in a strong position to compete and succeed in their markets over the next few years. Transformed companies are 18x more likely to make better and faster data-driven decisions than their competition and are 2x as likely to exceed their revenue goals.
"Data is the new competitive edge – yet it's become highly distributed across the edge, the core data center and cloud. Organisations realise they have to move quickly to turn that data into business intelligence – requiring an end-to-end IT infrastructure that can manage, analyse, store and protect data everywhere it lives," said Jeff Clarke, vice chairman, Products and Operations, Dell Technologies. "We're in the business of better business outcomes, giving our customers the ability make that end-to-end strategy a reality, driving disruptive innovation without the fear of being disrupted themselves."
"Companies today need to be agile to stay competitive and drive growth, and IT Transformation can be a major enabler of that," said John McKnight, Vice President of Research, Enterprise Strategy Group. "It's clear that IT Transformation is increasingly resonating with companies and that senior executives recognise how IT Transformation is pivotal to overall business strategy and competitiveness. While achieving transformation can be a major endeavour, our research shows 'Transformed' companies experience real business results, including being more likely to be ahead of the competition in bringing new products and services to market, making better, faster data-driven decisions than their competition, and exceeding their revenue goals."
The ESG 2018 IT Transformation Maturity Study surveyed 4,000 participating organisations were segmented into the same IT Transformation maturity stages:
Stage 1 – Legacy (6 percent): Falls short on many – if not all – of the dimensions of IT Transformation in the ESG study.
Stage 2 – Emerging (45 percent): Showing progress in IT Transformation but having minimal deployment of modern data center technologies.
Stage 3 – Evolving (43 percent): Showing commitment to IT Transformation and having a moderate deployment of modern data center technologies and IT delivery methods.
Stage 4 – Transformed (6 percent): Furthest along in IT Transformation initiatives.
The ESG IT Transformation Study revealed that this year's findings show organisations are progressing in IT maturity and generally believe transformation is a strategic imperative.
It showed that 96 percent of respondents said they have Digital Transformation initiatives underway – either at the planning stage, at the beginning of implementation, in process, or mature. Respondents whose organisations have achieved Transformed status are 16x more likely to have mature Digital Transformation projects underway versus Legacy companies (66 percent compared with 4 percent).
It highlighted that transformed organisations were more than 2x as likely to have exceeded their revenue targets in the past year compared with Legacy organisations (94 percent compared to 44 percent). It also showed that 84 percent of respondents with mature Digital Transformation initiatives underway said they were in a strong or very strong position to compete and succeed.
IT Transformation maturity, according to the study, can accelerate innovation, drive growth, increase IT efficiency and reduce cost. More specifically, it showed that transformed organisations are able to reallocate 17 percent more of their IT budget toward innovation. They also complete 3x more IT projects ahead of schedule and are 10x more likely to deploy the majority of their applications ahead of schedule. Finally, transformed organisations also report they complete 14 percent more IT projects under budget and spend 31 percent less on business-critical applications.