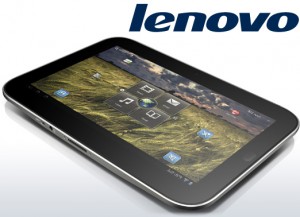 Lenovo announced an enterprise-focused app storefront for tablets running Android 3.1 or higher.
The Lenovo Enterprise App Shop offers larger businesses the ability to buy third-party apps for employees in volume at lower cost. It also is a site where workers can find company-approved apps to download, Lenovo said.
IT managers will be able to purchase, license, distribute and manage the various apps by using Leonovo App Shop Manager. That way, IT controls only the apps, not each user's device.
Many mobile device management software tools are available to IT shops, but a recent trend is to manage the applications instead of the various smartphones and tablets brought to work by employees in the "Bring Your Own Device" trend.
An official at Bryant University in Smithfield, R,I., said the App Shop helped eliminate factory resets and quickened app installations. "We were up and running quickly," said the official, David Gannon, associate director of academic computer and media services for the university, in a statement.
The App Shop is offered as a cloud -hosted service. Pricing for various apps and the App Shop Manager was not announced. Lenovo said all the apps in the App Shop catalog are deemed free of malware and offensive content and have been tested to run well on Lenovo tablets.
IT managers use the App Shop Manager tool to select and de-select apps for use by their company. Only corporate-approved apps are available for purchase or download. A company also can easily publish a custom-made app to its end users using App Shop Manager.
Using a tool from MobiHand, IT managers can disable apps, when necessary, and can identify unapproved apps. They also can received alerts on users who have unapproved apps installed that need to be removed.