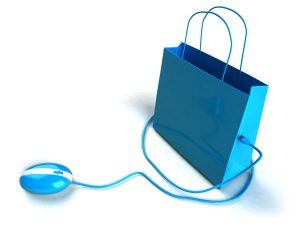 Recent reports of Black Friday's demise may be premature, according to Gulf News. The difference is that customers are now shopping more from their homes, increasing the online sales.
According to Adobe Analytics, which measures transactions at the largest 100 US web retailers, Black Friday and Thanksgiving online sales soared to new highs as retailers raked in a record $7.9 billion (Dh29 billion) in sales, up 17.9 percent from a year ago. Cyber Monday, the traditional start for online-only holiday sales, is expected to drive up sales by an additional $6.6 billion, which would make it the largest US online shopping day in history, according to Gulf News.
Reuters reporters and industry analysts noted anecdotal signs of muted activity in the malls with fewer cars in its parking lots and shoppers leaving stores without purchases in hand, said Gulf News.
Over the last weekend, UAE online sales are showing initial signs of an increase. Both physical and online retail players squared off, with Souq's White Friday competing against the Super Sale running at Dubai's malls, according to Gulf News.
While no data was immediately available from either sale, Souq told Gulf News that this year's performance was a big improvement on its already impressive 2016 results, describing them as "much better". Footfall at the malls was strong, but not spectacular.
Gulf News has also seen multiple messages from UAE retailers to customers, apologising for late deliveries due to high demand
Jeff Bezos is the world's newest $100 billion mogul. The Amazon.com Inc founder's fortune is up $2.4 billion to $100.3 billion, as the online retailer's shares jumped more than 2 percent on optimism for Black Friday sales. The $100 billion milestone makes Bezos, 53, the first billionaire to build a 12-figure net worth since 1999, when Microsoft Corp co-founder Bill Gates hit the mark, said the report.
Bezos' fortune rose $32.6 billion this year through Thursday, the largest increase of anyone on the Bloomberg Billionaires Index.