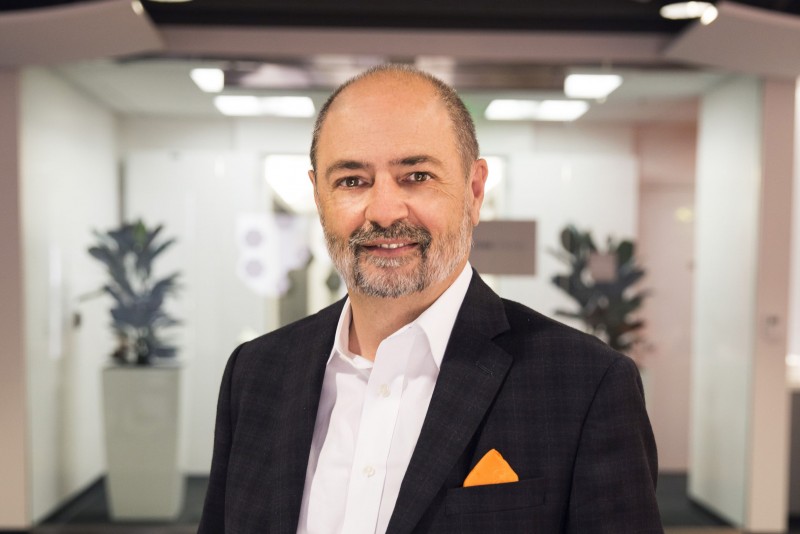 Pure Storage's board of directors have named Charles Giancarlo as the company's new chief executive and a member of the board.
Former Avaya CEO Giancarlo previously served in senior executive roles at Silver Lake Partners and Cisco, where he served as chief technology officer and chief development officer in a 14-year tenure.
He succeeds Scott Dietzen, who is stepping down from his role as CEO and has been appointed chairman of the board.
"Charlie is an exceptionally talented leader with a three-decade track record of driving growth and innovation at leading global technology companies," Dietzen said. "As the board and I planned for an orderly leadership transition, and sought the right CEO to realise and execute the next stage of our vision for Pure Storage, we embarked on a global search a few months ago to identify the best candidates. We have found a leader in Charlie who we expect will continue to drive growth and market leadership with the spirit of innovation and quality our customers and partners count on. Most importantly, we believe Charlie is the best candidate to scale Pure to become a multi-billion dollar global leader in data infrastructure and solutions."
"I am thrilled to join Pure Storage at such an exciting time in the company's history," Giancarlo said. "Dietz has done a tremendous job positioning the company for long-term success, and Pure is in a great position to continue gaining market share across its three growth segments: its data platform for cloud, accelerating data-driven applications like artificial intelligence and Internet of Things, as well as helping enterprises that are seeking to derive more value from their data. I look forward to joining this great team to help create the preeminent data innovation company, expand our growth opportunities and enhance value for all stakeholders."
Dietzen added, "I am honoured to have helped lead the incredibly talented Pure Storage team for the last seven years, and I am proud of all that we have collectively accomplished. We have grown revenues more than 2.5 times since our IPO and continue to raise the bar with our differentiated business model, continuous evergreen innovation and market-leading customer satisfaction. I look forward to continuing to serve on the Pure Storage board as chairman and supporting Charlie through this transition and beyond."
Giancarlo, 59, previously served as managing director, head of value creation and later as senior advisor at Silver Lake Partners from 2007-2015, where he focused on business improvement and investment opportunities across strategic and operational initiatives for Silver Lake's portfolio companies.
From 2008-2009, Giancarlo served as interim president and CEO of Avaya.
Prior to that, from 1993-2007, Mr. Giancarlo served in senior executive roles at Cisco Systems, including chief technology officer and chief development officer.
At Cisco, Giancarlo oversaw the company's $38 billion product organisation, including more than 30,000 employees, and was instrumental in expanding the company's global growth.
Giancarlo boasts a Bachelor of Science in Engineering from Brown University, a Master of Science in Electrical Engineering from the University of California, Berkeley and a Master of Business Administration from Harvard Business School.