His Highness Sheikh Hamdan bin Mohammed bin Rashid Al Maktoum, the Crown Prince of Dubai, has launched the Dubai Electricity and Water Authority (DEWA)'s Future Centre for Customer Happiness at Ibn Battuta Mall.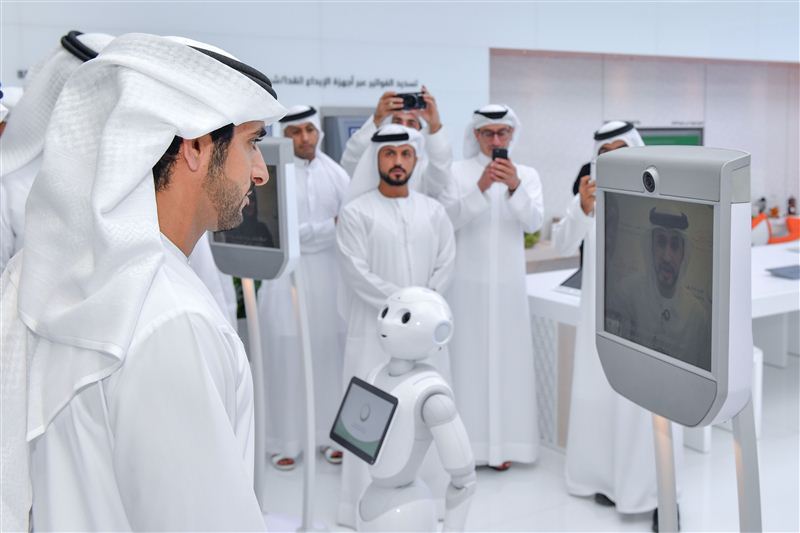 The centre is considered to be the first integrated smart customer happiness centre in Dubai which uses artificial intelligence (AI) and robotics to provide smart and innovative services to all stakeholders.
The event was attended by the managing director and CEO of DEWA Saeed Mohammed Al Tayer, chairman of Nakheel Ali Rashid Lootah, executive vice president of Innovation and The Future at DEWA Marwan bin Haidar, and many more senior employees.
The centre represents a practical translation of the UAE's objectives to build the government of the future, and embodies the vision of Vice President and Prime Minister of the UAE and Ruler of Dubai, His Highness Sheikh Mohammed bin Rashid Al Maktoum, to enhance service delivery and enable customers to access comprehensive, integrated and smart services that save time and effort.
"DEWA is keen to implement the objectives of the Dubai 10X initiative, launched by His Highness, to propel Dubai towards the future making it 10 years ahead of other cities of the world, through government innovation," said Saeed Mohammed Al Tayer.
The centre contributes to achieving customer happiness in line with the directives to ensure that the government environment is completely paper free by 2021.
"The centre relies on the latest technologies to achieve customers' satisfaction and exceed their expectations. The services have smart self-service booths to help customers complete their transactions with ease. These include Rammas, the virtual employee that uses AI to answer queries, the Tayseer smart bill payment platform, live chat and the Future Services section to get design and develop DEWA's future services, in line with the highest international standards," added Al Tayer.
DEWA is currently working on closing two centres at Discovery Gardens and Jebel Ali Free Zone, which are located near the Future Centre for Customer Happiness at Ibn Battuta Mall, and converting them to smart service centres.