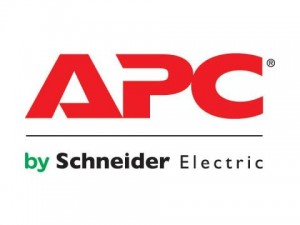 APC by Schneider Electric has announced the launch of its new SmartRack and FlexiBox enclosure solutions for IT networking applications.
SmartRack and FlexiBox are designed to serve the IT infrastructure needs of a wide spectrum of businesses and are especially targeted for server and network application in server rooms, IDF (intermediate distribution frame) rooms and data centre facilities.
"The strong price point and advanced features coupled with aesthetically pleasing and technologically advanced design makes both these products extremely effective solutions and ideally suited to the customer's business requirements," said Thierry Chamayou, business development director MEA at Schneider Electric.
"With the acquisition of APW in May 2011, APC by Schneider Electric has strengthened its racks portfolio offering. These new products are now available under the brand name of APC by Schneider Electric, along with our existing product portfolio. Our reputable strength and specialisation in UPS, power, cooling and overall expertise in data centers creates a full spectrum of offerings to our customers," he added.
SmartRack features zero 'U' PDU mounting brackets, permitting installation of rack mount power distribution units (PDUs) of any make or model, on each side.
The perforated front and rear door has a ventilation of over 65 percent, which enhances air flow, ensures unobstructed access to the equipment and airflow within the rack.
SmartRack provides cable entry ports on the top and bottom, enabling better management of any network cabling architecture, the company said.
A load rating of 700kg ensures SmartRack's stability and strength, while adjustable leveling legs and a swivel caster kit allow the enclosure's easy and secure maneuverability, it added.
The FlexiBox range of wall mount cabinets is a solution for LAN and WAN applications, which can be assembled on-site within a few minutes.
Cable entry slots located on the top and bottom panels simplify cable management, whilst on the top cover, cut-outs with grills for fan mounting offer a "convenient value-added facility."
The FlexiBox is delivered as a completely-knocked-down (CKD) kit packed in a slim box and comes with a load carrying capacity of up to 40Kg.
"Both SmartRack and FlexiBox provide customers with outstanding value and an exceptionally quick return on investment. This makes SmartRack and FlexiBox ideal for customers seeking a simple and effective solution in comparison to similar products available in the market," Chamayou said.
Both products are available ready stock at Schneider Electric's Middle East warehouse and across APC by Schneider Electric's distribution channel.