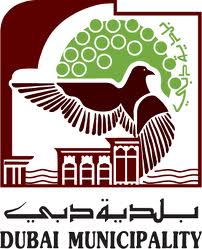 Dubai Municipality (DM) has successfully executed a firewall consolidation and upgrade activity for its critical infrastructure using Fortinet's FortiGate network security virtualisation.
It said the consolidation of multiple firewall clusters and virtualisation of the upgraded infrastructure will substantially achieve long term cost savings, ease of maintenance and provide a robust and single layer of IT security.
Given the nature of the business (government services), this activity was a major achievement as it had multiple technical and administrative challenges to be cleared. Meticulous planning, high-level management engagement and technical brain-storming were the key factors in the early stages of the project.
"The most important aspects of this project were its timely completion, excellent methodology and great coordination between the Dubai Municipality and Paramount teams," said Khalid Abdul Rahman Al Awadhi, head of DM's infrastructure section.
DM chose Fortinet following analysis of available technologies with its strategic IT security partner, Paramount Computer Systems.
"It was our pleasure to be selected by DM after their rigorous selection criteria as their partner of choice for this prestigious project. This is yet another crucial milestone in our long-standing relationship with DM," said G. Ramaswamy, chief operations officer at Paramount.