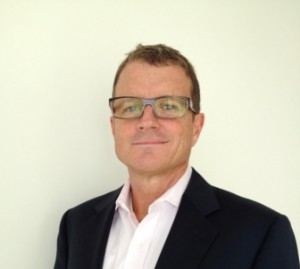 Gulf Business Machines (GBM) has announced that Christopher Lloyd has joined the organisation as Country General Manager for the Oman division.
The former IBM Director of Sales and Distribution will be responsible for aligning GBM Oman with transformational IT initiatives in the public and private sectors, developing staff and participating in regional strategic initiatives.
Lloyd has over 25 years international experience with IBM spanning Australia, Japan, Korea, China, Switzerland and Central & Eastern Europe. During his tenure at IBM, Lloyd gained extensive cloud and outsourcing experience and was responsible for creating outsourcing solutions of up to $4 billion in value.
"Oman is a key market for GBM, and we are confident Lloyd's vast experience in international management will translate perfectly into the Country General Manager position," said Cesare Cardone, CEO, Gulf Business Machines.
"His fresh approach and key areas of expertise in organisational alignment, sales improvement and unique value propositions will no doubt reinvigorate the business overall."
Paying tribute to his new employers, Lloyd said: "I value GBM's core commitment to developing innovative solutions to customers, and I am excited to be able to participate in Oman's remarkable information technology agenda."
"Developing unique value propositions that both differentiate and align incentives for all participants is something I'm passionate about and look forward to continuing with GBM."
Lloyd earned his Bachelor of Science from the University of Sydney and his Master of Business Administration from Macquarie University. He is currently completing another Bachelor's degree in Law at Macquarie University.