Karl Crowther, Regional Director, MEA, at Alteryx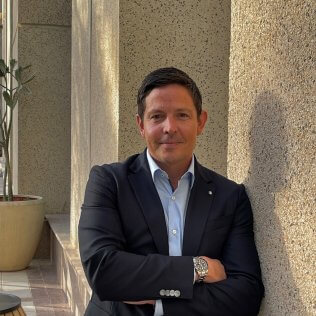 In an era of business uncertainty, the power of data-driven decision making cannot be underestimated. If we look to the five most profitable companies in the world, they have one thing in common. It's not cash reserves or real estate. Each of these companies collect, analyse, and act on data – at scale – to make effective decisions. But what does it mean to be a data driven business and what steps do organisations need to take?
Put simply, a culture of analytics is where data tools and data literacy skills are spread evenly across the organisation so everyone can "speak data" and data informs every decision at every level and across every function of the business.
While data-driven insights go hand in hand with business agility and resiliency, many organisations still struggle to make data-led decisions a reality due to only a minority of employees having access to, and being fluent in, data. For data to become the common language of the business, organisations need to readdress the balance and move away from old sticking points, or complaints that there "simply aren't enough trained specialist data scientists to go around", to focusing on the untapped potential of the employees hiding in plain sight.
Fully embracing data and analytics requires putting the right people, processes, and technologies in place to improve current manual processes and, as a result, deliver better decision-making. According to an Alteryx commissioned survey from YouGov, 97% of Gulf workers agree that training needs to be made available to all data workers in the region to truly unlock business value from data. Only by training and equipping your pre-existing "domain specialists" with the right resources and empowering them to deliver insights across business functions through data, will organisations thrive in an increasingly data-rich environment.
There are several hurdles to be overcome on the journey to becoming a truly-data driven business. But the potential returns, where analytics is the modern engine of business, can be incredible.
With this in mind, there are three key steps on this journey towards delivering breakthrough outcomes from data and creating a culture of analytics:
Democratise the big data needed for the insight generation process.
Tearing down data silos, removing the barriers to data access and putting the power of data into the hands of the many opens a wealth of possibilities. According to an Alteryx-commissioned survey by IDC released in February, 62% of practitioners and 75% of mid-to-upper management are now expected to make agile and scalable data-driven decisions.
Data democratisation has and will continue to spur better questions and new thinking across the businesses in the Gulf. The more access to data that workers have, the better questions they are able to ask, and the more complex problems they will be able to solve.
Invest in your existing employees and their talents.
Access to data alone won't deliver insights. Organisations only achieve effective data-driven transformation when they bring everyone in the company along on the journey. Data literacy is one of the most powerful and impactful tools of the 21st century. A key strategy for success is to ensure every employee in the company is empowered to be a data worker – regardless of their varying skillsets. Nurturing your line of business domain experts and equipping them to analyse data and construct new – or improved – business cases from their data work should be a priority to overcome the shrinking pool of talent from which to hire from.
By gaining analytics skills, these workers can quickly uncover transformational business insights that would otherwise be lost. Building a talent pipeline through data literacy and establishing a long-term culture of analytics not only future proofs your innovation and growth, it also has a positive impact on recruitment. A modern, data-driven business is more likely to attract employees, including graduates, who expect to work with the latest technology and tools.
Provide easy-to-use technology.
With data production at one of the highest levels in history, businesses cannot afford for their analysis and insights to be slowed down by manual, mundane, and repetitive processes. Today, many organisations still spend days and weeks manually repeating tedious and time-consuming manual data tasks. Findings from a recent IDC Infobrief revealed that approximately 62.4 billion data and analytic work hours are lost annually worldwide using inefficient legacy spreadsheets – the equivalent to almost 100,000 human lifetimes.
Analytics is a massive discipline within enterprises that historically have had the weakest tools and interfaces to collaborate. Most workers only encounter data in tables, tabs, columns, and rows… and while spreadsheets are useful tools to the non-initiated, they are not specifically built for data analytics, nor to handle today's massive datasets. By equipping every data worker with access to one centralised self-service analytic platform, organisations can open up the world of analytic automation to the entire workforce – allowing everyone to provide better and faster answers to questions in a data driven way.
Only through going on a journey of democratising data, maximising its value through analytics, and upskilling people to perform transformative analysis will you remove the roadblocks preventing the delivery of better business outcomes.