Big things lie ahead for Hany Hussein. Huawei's newly appointed Regional Vice President, Enterprise Business Group, talked strategy, targets and incentives at the firm's recent Partner Summit 2015 at Atlantis, The Palm, Dubai.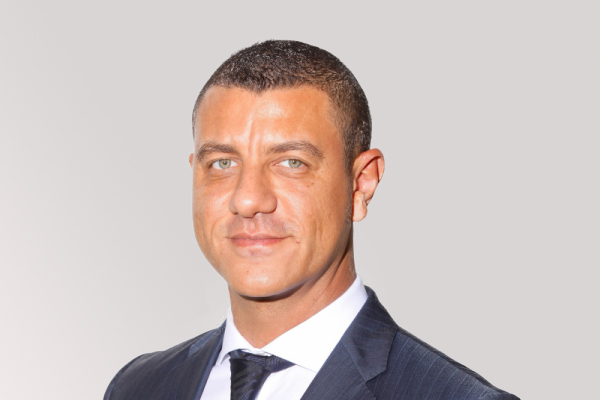 What is the main ethos of the Summit?
Having looked at our market status and gauged our Enterprise Business running through the channel, my main goal is to develop our partner network and drive our Enterprise Business in all the countries we cover.
The Summit's goal is to launch our new channel strategy – 'Transforming Together'. We're changing our face, image, partner network, channel strategy, focus, enablement and engagement.
What have your existing channel strategies been and how have they helped bring about these changes?
We have some gaps in our channel. We want to build partner networks that can be a strong advisory base for our customers, existing and new. That will cover the whole network from distribution, systems integrators, value-added partners, global partners, carrier reseller partners and alliance partners for us.
Can you tell me about your incentive and certification programmes?
Part of our strategy is to maximise partner profitability. This comes with incentivising our partners to drive growth opportunities with us, tailoring incentive programmes for strong partners, making sure we get the right rewards and rebates by individual companies and by certification.
Our certification programme is between gold and silver and authorised partners. We offer HCIE and HCNA as individual engineering certifications, so we are trying to maximise these profitability incentive programmes to tailor the market to growth. We need to enable our partners to sell our products and solutions in the market and understand customer needs, and propose the right value propositions.
Can you give an overview of the solutions you launched at CeBIT 2015 and your other main offerings?
We have three kinds of focused solutions products in 2015. One is eLTE. Previously we only had LTE, which was mainly tailored for the telco business. However, the 'e' stands for 'Enterprise', which fits across all verticals from hospitality, education, healthcare, government, oil and gas, finance, and many others. Our Agile Networks – meaning anything software-defined – is a combination of our mixed end-to-end solution which can also serve all verticals. Next is the cloud. Everybody is now looking for a cloud platform, and we have very strong solutions; FusionSphere competes very heavily in the market across the cloud from virtualisation and desktops, providing the platform that can serve the data centre properly.
Tell me about the four pillars of your new channel strategy.
The first aspect is partner focus, meaning engagement. Our channel team currently consists of a few people, and I'm trying to transform this by hiring an army of channel managers, channel marketing managers, as well as channel policy and channel incentive teams to better serve our partners.
We plan to expand the team who will be responsible for distribution, main channels, alliance directors and so on. On a country level I'm doubling our workforce, so every country will have a channel manager that covers our partner network. In Saudi specifically, we already have a number of channel managers on the ground, and I will also invest in greater head counts on the ground with partners. This will drive engagement, bringing us closer to our partners, enabling them to understand our incentive model and partner programmes. This kind of engagement will help partners to be strong, trusted advisers in the market.
Enablement is the second part of the strategy. Training is not only during post-sales or implementation. It starts with sales, understanding every partner's comprehension of Huawei and their sales pitch. Believing in what you sell is important so that you do it smoothly. The second part is pre-sales, which is important in helping partners to design their own quotations which fit customer needs. Third is implementation; making sure the product is fixed properly. Enablement also means training and workshops as well as enabling second tier partners.
The third pillar is enlargement – marketing investment. This constitutes events, workshops, roundtables and co-marketing activities for a select group of partners. We're investing in events that have been designed to match a range of segments and sectors. This investment gives an indication of our channel partner approach.
'Incentivise' is the fourth pillar; our partner incentive model. We're working hard right now to find ways to maximise profitability for our partners. A partner is a company of two people or 20,000 to us. We want them to be comfortable running a profit with us. Our current incentive rebate system is done by existing products and solutions. We want creative ideas for more growth and rebates. This is not a short term strategy; it will continue for 3-5 years until it's very mature, and then maybe we can transform our theme.