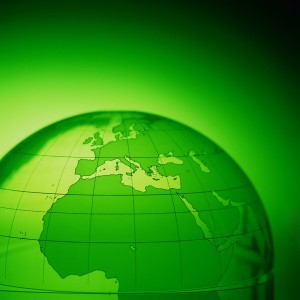 Aruba Networks announced that it has signed two value added distributors to aid the company in the expansion of its PartnerEdge channel programme for the Middle East Region. Aruba Networks has formalised distribution agreements with prominent value added distributors FVC and Metra Computer.
Aruba Networks expects these partnerships to further bolster the company's commitment to the region, a market it ventured into approximately eight years ago. Since then Aruba Networks has witnessed an average growth rate of approximately 50% year-on-year in the region, according to Chris Kozup, Senior Director of Marketing, EMEA at Aruba Networks.
"We have witnessed significant uptake of our product and solution portfolio in the region particularly in the UAE, KSA and Egypt. We are now working on further enhancing our channel strategy to focus on dedicated segments of the market particularly the burgeoning SME and the enterprise security space," he said.
According to Kozup, while the company has signed FVC for its extensive experience in the network security distribution arena, it has signed Metra Computer for its strength in the SME market.
These partnerships fall into Aruba Networks' PartnerEdge channel programme, that the company is  currently expanding in the Middle East to broaden vertical market engagement with the region's enterprise customers. Through PartnerEdge, Aruba aims to ensure its customers receive the right consultancy and after-sales services to support its range of leading networking solutions. Metra Computer and FVC join mobility solutions provider, Oxygen, as authorised value added distribution partners within the programme.
" Metra's broad reseller network will help us reach out to the growing SME market in the region while the partnership with FVC boosts our existing security offering with their focus and expertise in the field of security. A key area within security is the 'bring your own device' (BYOD) trend that we are witnessing across the region and we have recently launched a new product line to help enterprises cope with the risks associated with having multiple devices access their network," he said.
Aruba Networks' EMEA PartnerEdge Programme offers four levels of participation to value added distributors and resellers – Authorised, Silver, Gold, and Platinum. Aruba Networks' technologies available through the distributor partnerships include the flagship Mobile Virtual Enterprise (MOVE) architecture, along with ClearPass for device discovery, onboarding, management and policy enforcement, Remote Networking, AirWave for wired and wireless networks, and Air-Mesh for secure outdoor wireless networks at a fraction of the cost of wired infrastructure.