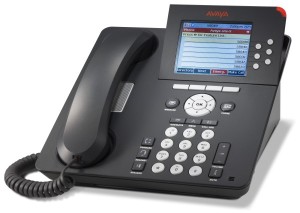 Avaya has received two market leadership awards from industry analyst firm Frost & Sullivan.
The awards cover technologies for facilitating customer engagement between businesses and organisations and the customers that they serve.
The 2014 Frost & Sullivan North America Market Leadership Awards for Inbound Contact Center Routing and for Interactive Voice Response were given to Avaya based on evaluations across a number of criteria, such as product quality and differentiation, implementation excellence, price/performance value, brand strength and continuous innovation.
Frost & Sullivan noted that for the fourth year, Avaya has achieved greater than 30 percent share in the Inbound Contact Center market. In 2013, the company's share in the Interactive Voice Response market grew to nearly 19 percent from 12.3 percent the year prior, fueled by a boost in sales of close to 80 percent.
In the last six months, BT Wholesale, Teletech and HP have announced plans to extend Avaya customer engagement technologies as a service to their customers or partners.
"The only consistent, assured means of sustainable brand growth is by having customers that truly engaged with a company," Tom Schollmeyer, Vice President, Contact Center and Cloud Solutions, Avaya, said. "This means that the technology they use needs to provide the experience that supports engagement – simple, efficient yet comprehensive and reflective of the community the brand represents. Avaya Customer Engagement technologies provide the omni-channel experience for both customers and, just as importantly, the companies that serve them, delivered in the deployment model that best suits the company's objectives."
"Avaya has achieved a leadership position in the contact center market by continuing its history of innovation, understanding market trends and customer needs, and providing superior support to customers and partners," said Nancy Jamison, Principal Analyst Customer Contact, Frost & Sullivan. "We are very pleased to recognise Avaya with the 2014 Market Leadership awards for Interactive Voice Response and for Inbound Contact Center Routing."