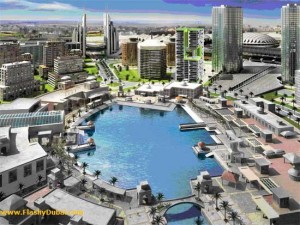 Facebook today announced the opening of its first Middle East and North Africa office.
Based in Dubai, Facebook's MENA team will work with brands across the region to help them harness the power of the world's largest social network.
"The opening of Facebook's Dubai office – our first in the Middle East – marks an important milestone for us and our local partners," said Joanna Shields, VP and MD at Facebook EMEA.
"In an open and connected world, more and more companies are realising that Facebook is the place where they can build strong connections with their companies. We are here to share our experience and learn from the many talented, creative people in this part of the globe," she added.
Operations at the office will be led by Jonathan Labin, head of global marketing solutions at Facebook MENA.
"I am thrilled to be leading the team in Dubai. We already have strong partners in the region that are using Facebook in innovative ways to achieve real results. I look forward to working with many more businesses to help them extent their reach and realise the power of social," Labin said.
There are 45 million Facebook users in the Middle East, 20 million of which connect every day, Shields revealed.
"Today is a very exciting day for Facebook. We chose Dubai as our first MENA base because of its rich infrastructure, openness to build businesses and the support we have received from the government," she said.
"The new office creates a great opportunity for businesses and brands in the Middle East to connect with the local community," she added.
Facebook's office is situated in Dubai Internet City, the Middle East's largest technology business park.
"Dubai Internet City is proud to have a young, global company that revolutionised the internet world join our cluster," said Malek Al Malek, MD at Dubai Internet City and Dubai Outsource Zone.
Facebook already has a penetration of approximately 36 percent in the UAE and a presence of 3.1 million users, Al Malek said.
"With its regional headquarters based at DIC, Facebook will successfully tap into the ever-growing potential of social media in the region. Undeniably, social media has impacted not only consumers but also the decision making and long term plans of large enterprises based in the country," he added.
Facebook joins other global internet giants like Google, Yahoo and YouTube with offices in the Middle East.
"We are confident the presence of these global giants at the ICT free zone will prove mutually beneficial, particularly to our spectrum of more than 1,400 business partners that increasingly seek an active social media presence," Al Malek said.