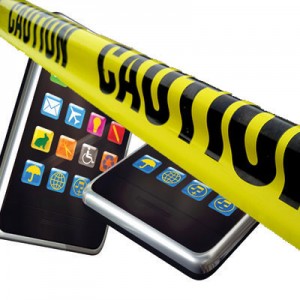 Cybercrooks are increasingly capitalising on the mass adoption of mobile devices  by exploiting  smartphone users,  at home or at work.
Internet security specialist, Norton by Symantec looks to why the operating platforms of these devices expose people – and all their data – to a greater number of cyber attacks.
According to Norton, the top threats targeted at mobile devices currently include data loss, social engineering attacks, malware, data integrity threats, resource abuse and Web and network based attacks.
"Today's mobile devices connect to an entire ecosystem of supporting services and the typical smartphone synchronises with at least one service that is outside the user's control. At the same time, many users also directly synchronise workplace mobile devices with home computers. In both scenarios, key assets may be stored in any number of insecure locations outside the direct view of the user and the business for which they work," says Tamim Taufiq, head of consumer sales in the MENA region for internet security experts, Symantec.
Analysis from Symantec's newly released white paper, shows that while the most popular mobile platforms in use today were designed with security in mind, they may still be insufficient to protect the assets that regularly find their way onto these devices.
"Norton by Symantec has already witnessed multiple attacks that exploited weaknesses inherent to the Android platform. We've also seen attempts to evade Apple's strong security with criminals employing socially engineered attacks, such as phishing, to trick people into disclosing sensitive information," said Taufiq.
This latest data reveals just how effective mobile platforms can be for targeting victims, said Taufiq, "While sneak attacks through 'poisoned' apps and hidden malware may be obvious to the trained eye, new and unfamiliar users in particular are at high risk as cybercriminals find new ways to replicate legtimate applications, leaving the victim's data wide open for the taking. As incidents become more frequent and more sophisticated, the need for both awareness of the risks and of course the use of comprehensive mobile security is fundamental for the modern mobile device user."