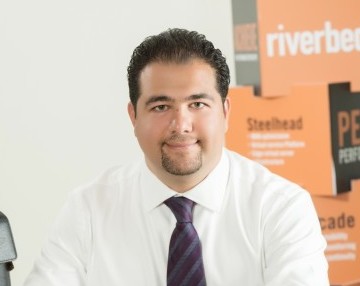 Riverbed Technology has announced that the new enhancements to SteelCentral will bring major advances to its troubleshooting capabilities and improved monitoring across the cloud while simultaneously improving ease of use and scalability. These enhancements continue to support a common theme of improved SteelCentral platform integration while enhancing several critical capabilities, including:
extending powerful monitoring capabilities into the cloud with Microsoft Azure and AWS
platform-as-a-Service (PaaS) and containerised environments
large-scale virtualised network performance monitoring
expanded unified communications (UC) monitoring with new support for Skype for Business
next generation diagnostics and troubleshooting
"This release of SteelCentral delivers significant enhancements in cloud-based performance monitoring, along with new capabilities that will help accelerate business execution and boost productivity," said Taj ElKhayat, Regional Vice President, Middle East and Africa at Riverbed Technology. "As more enterprises embrace digital and cloud services, SteelCentral provides the high definition visibility that is critical to enabling and assuring the success of these transformational initiatives. SteelCentral is the only performance management solution that can deliver comprehensive insight into end user experience, application, network, and infrastructure performance in a unified, central view. It truly is the command center for application performance for the digital enterprise."
Riverbed also highlighted that the SteelCentral has modernised the interface of SteelCentral NetProfiler to improve usability and performance. The Preferred Interfaces screen and Network Hotspots dashboard shows top utilised interfaces as well as interfaces with the worst user response times. As a result, network managers are able to quickly recognise areas that require additional attention to improve network performance overall and proactively make adjustments.
SteelCentral features advancements in several key platform components, including SteelCentral AppInternals, SteelCentral NetProfiler, SteelCentral Portal, and SteelCentral UCExpert. All updates to the Riverbed SteelCentral platform are intended to be made available by the end of Q2 2016.