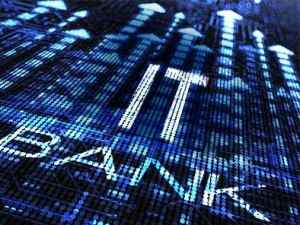 Worldwide bank IT spending is forecast to grow, with a 5.2% compound annual growth rate (CAGR), according to a recently released finding by analyst firm IDC.
At the same time, IDC also stated that different regions were facing "very different condition as various macroeconomic factors have made an impact on the banking industry."
As per IDC, Europe has fallen behind in the forecast, with the spending forecasts for the other regions either improving or remaining at the same level from the previous forecast.
The 'Worldwide IT Spending 2010–2015: Worldwide Banking IT Spending Guide, 1H12 Update' report noted that "Due to growing concerns about the future of the eurozone, forecasts for Europe have declined slightly."
For Europe, "The CAGR for the forecast period now stands at 3.6%, compared with 4% in the previous forecast," stated the report.
"The global economy will continue to flounder in 2012 as the crisis in Western Europe casts a long shadow. As a result, many banks are taking a closer look at their expense budgets as they consider new IT investments," said Jeanne Capachin, Vice President, IDC Financial Insights.
IT spending forecasts are essentially unchanged from the previous forecast for the Asia/Pacific region, stated the IDC report, adding that "Over the forecast period, spending will increase with a CAGR of 7.9%."
"There are bright spots as the Middle East remains a strong growth market for financial services technology and the adoption of public cloud services among US Banks has surfaced as a way to innovate despite tight IT spending controls," said Capachin.
The report had the following to say about North America:
"Forecasts for North America are a full percentage point higher than in the previous forecast. The CAGR for the forecast period is now at 3.7%, as U.S. banks emerge from the financial crisis and Canadian banks continue their strategic investments."
The report counted Latin America and the Middle East as the "bright spots" in the 'rest of the world' category, with IDC stating that the "initial investments in banking infrastructure (in these geographies) continue to be very strong."
IDC sees the IT spend increasing 10 percent in this region.