D-Link has expanded its innovative portfolio with two unique solutions apt for today's market demands.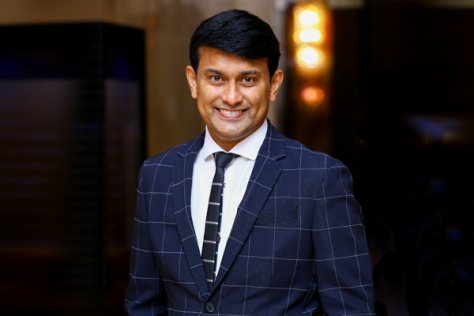 The company has announced the all-new D-Link Thermal Solution Fever Screening Kit DCS-F9400KT for Group thermal imaging screening and D-Link Temperature Measurement Face Recognition Terminal DCS-F7200FT for temperature measurement and access control. With the new products, the networking firm seeks to equip businesses with innovative tools to cope with the challenges of high-volume temperature screening encountered by customers all over the world.
As economies open up and lockdowns ease globally, it continues to be critical to monitor the spread of COVID-19. D-Link's latest contactless solutions aim to make temperature measurement and screening effortless during these challenging times.
Designed to accurately and efficiently test people's body temperature, the brand-new solutions are ideal for numerous scenarios where large crowds are expected, such as airports, railway stations, offices, school, communities, supermarkets, malls, banks and so on.
Sakkeer Hussain, director, Sales and Marketing, D-Link Middle East, said, "Although economies are gradually reopening, we are not yet out of the woods when it comes to COVID-19. It continues to be a grave situation, which can only be controlled through systematic and regular monitoring. D-Link's latest innovations cater to this imminent market demand, which will help the authorities at high footfall locations to effortlessly measure and screen for abnormal body temperatures, which is a key symptom of COVID-19. At D-Link, we are continuing to place the safety of our customers, partners and other stakeholders before everything else."
DCS-F9400KT : D-Link thermal solution fever screening kit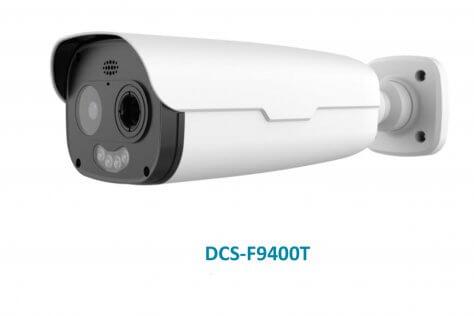 The solution consists of a powerful and accurate Thermal Camera with a Blackbody along with an AI NVR. The kit includes the below products:
DCS-F9400T x 1: 4MP Optical & Thermal Dual-spectrum Temperature Measurement Bullet Network Camera with power supply
DCS-F9400T-BB x 1: Blackbody to work with DCS-F9400T
DNR-F9216T x 1: 16 Channel AI Network Video Recorder.
DCS-F9400T-STAND x2: Tripod Stand
Some of the highlights of this solution includes high accuracy ±0.3℃ with the blackbody, face identification, auto alarm face capture, multi-target face detection, contactless and ease of deployment. Also Support alarm when no mask and abnormal temperature are detected. The Attributes detection includes face ID, mask & human body temperature status.
DCS-F7200FT : D-Link temperature measurement face recognition terminal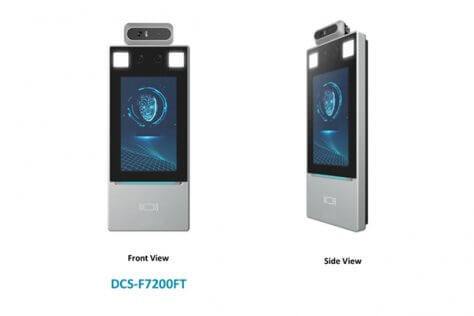 The digital temperature measurement face recognition terminal is an access control device equipped with precise recognition rate, large storage capacity and fast recognition, which integrates face recognition technology and non-contact temperature detection technology.
The digital temperature measurement module supports real-time rapid body temperature detection. Thus, the product can achieve face recognition and temperature detection at the same time, and support warning people with abnormal body temperature including real-time temperature detection and screen display. It also supports face recognition with a mask. The device's UI can even indicate whether to wear a mask or not as well as set off an alarm for those who do not wear a mask.