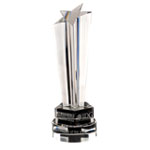 Due to a large amount of interest, we have decided to extend the entry period for this year's Network World Middle East Awards to February 29th, giving you an extra week to wrap up your nomination and send it back to us. Since 2010, NWME has been honouring truly innovative use of networking technology in the region.
Organisations of all sizes are invited to share their successful networking projects, and nominees may work in industry, including enterprises, government, education and technology vendors. They may work in any country in the Middle East, though all entries must be in English. There is no fee to enter and PR firms are welcome to submit nominations on behalf of their clients, but they must provide client contact information.
To nominate your organisation, go to the awards page – www.cnmeonline.com/nwmeawards  – where you will find details about the awards criteria, as well as the nomination form.  The winners will be announced on 27th March at a glittering ceremony in Dubai.