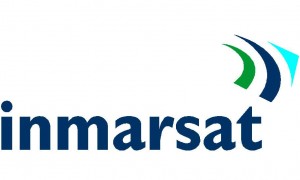 Mobile satellite communication firm Inmarsat today announced the launch of a new end-to-end IP data service targeting the growing global market for machine-to-machine communications.
BGAN M2M provides a low-cost solution to support real-time M2M applications and will target a range of market sectors, including utilities, oil & gas, civil government and retail banking.
The new fixed service is suitable for M2M applications that would typically send between 1Mb and 50Mb per terminal per month, offering a scalable solution for smart metering, SCADA, remote asset monitoring, meteorological and environmental data reporting.
The service will be available from 15th February through existing BGAN distribution partners and service providers, offering value-added applications and service integration. The service launches with the Hughes 9502 BGAN M2M terminal, building on the previously successful Hughes 9201-M2M product.
"BGAN M2M is a new service that is made-to-measure for the M2M market. Its combination of hardware, airtime, service and support is optimised for the unique requirements of the M2M market, and will address a broad range of M2M needs," said Drew Brandy, VP – Industry at Inmarsat.
"BGAN M2M runs on a stable satellite network that offers high reliability, and which is designed specifically for IP data.  It extends the reach of M2M applications to cover infrastructure assets that are remote or geographically dispersed.  Its end-to-end capability and its simple integration path complement other M2M services that use terrestrial communications.  Ultimately it provides a business with confidence that its entire infrastructure and operations can leverage the benefits of M2M no matter where it is located," he added.
Beta testing for the new service was undertaken with customers in Africa, Australia, Brazil, Canada, New Zealand and USA.  "Feedback from the beta testing was excellent. We worked with market leaders across a number of sectors, and they were all impressed by the capability and reliability of BGAN M2M," said Brandy.
"BGAN M2M is an exciting new addition to our M2M portfolio, and will play a significant role in our M2M strategy. Inmarsat is now the only satellite provider to offer such a broad portfolio of global M2M capabilities, and it positions us well to target the rapidly growing market worldwide," he added.