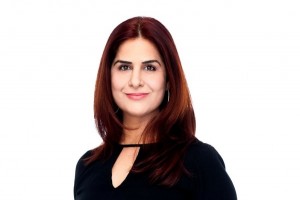 Optimus Technology and Telecommunications on Monday announced that it had signed a distribution deal with Avayo Electronics.
The agreement will see Optimus promote and distribute Avayo's range of communications infrastructure products through its channel network across the Middle East, Africa, Pakistan and Afghanistan.
As a value-added distributor, Optimus will help to create and establish the vendor's value channel network, conducting training and consultancy to partners so that they can sell Avayo's products, Optimus said. The training will be done through the distributor's training arm, Optimus Academy.
"This partnership is very important for us, as Avayo helps enhance our data centre infrastructure offerings," said Meera Kaul, Managing Director, Optimus.
"Avayo's products are a value add to our data centre offering within the MEA market and complements our existing solutions within this space, thus enabling us to provide a comprehensive and complete solution to our partners and customers."
The distributor will also invest in marketing in order to beef up Avayo's brand visibility in the region. The plan, Optimus said, is to position Avayo as the solution of choice to complement a customer's data centre requirements, bundling the vendor with offerings from the likes of Opti-UPS, Netgear, Acer and NetIQ.
"We were looking for distributors who could help increase our footprint in the Middle East and Africa region, as these are very important markets for us," said Ashok Kumar, Sales Manager MEA, Avayo.
"After evaluating a number of distributors, we found that Optimus would be a perfect partner for Avayo in the region, given their expertise in value-added distribution and delivering superior customer service.
"Optimus also has the required market knowledge, expertise and an extensive channel network to help our growth strategy for this region," Kumar added.