With an increasing number of vendors entering the hyper-converged infrastructure space, end-users are spoiled for choice with the array of appliances now in the market. How big a jump is the shift to a hyper-converged system, and what risks should CIOs consider before opting for the move?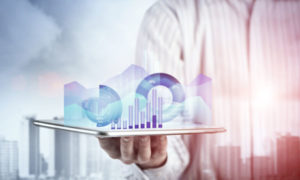 They're the appliances that the IT managers of yesteryear could only have dreamed of. The ability to pool compute, storage and networking functions – not to mention the game-changer of data centres, virtualisation – into a single appliance smacks of simplification and lower cost. Hyper-converged infrastructure (HCI), however, may seem a distant dream for some enterprises in the Middle East. With many organisations still yet to adopt converged infrastructure, they may be left scratching their heads as to whether a move to HCI is necessary.
Shams Hasan, enterprise product manager, Dell Middle East, believes that although there are similarities between converged and hyper-converged systems, owning the former is not a prerequisite for HCI. "A common misconception in the industry is that to take advantage of HCI opportunities, customers need to have experienced adoptions or implementations of conventional converged infrastructure, but this is not the case at all," he says. Hasan adds that the lack of converged infrastructure could also allow many end-users to get their nose ahead of their competitors. "HCI solutions usually come in a package of their own. They actually offer customers who may not have yet taken advantage of conventional converged infrastructure solutions the opportunity to leapfrog the trend and go straight to HCI."
Hasan goes on to add that the scalability of HCI means it is an always viable option for smaller enterprises. "HCI also beats conventional converged infrastructure in two key dimensions," he adds. "It can start small, which has the advantage of low up-front CAPEX, and it has the ability to grow at a much more granular scale, which gives customers better control of the budget and ability to align technology growth to business workloads. Therefore, for customers who couldn't take advantage of conventional converged infrastructure in the past, HCI actually makes it possible to really try for small workloads and grow as the workload grows."
Taj ElKhayat, regional vice president, Middle East and Africa, Riverbed Technology, believes that there are huge advantages to HCI, but that having an all-encompassing approach to its use across the enterprise is necessary.
"With the promise of less hardware, reducing the cost of equipment and power, as well as consuming less IT staff resources, the benefits of hyper-convergence are many and significant," he says. "Currently, technology has remained focused on the data centre, with little applicability to the branch. This is a shame, given that the majority of business today is actually conducted at the branch.
Vendor lock-in
Whatever the benefits of HCI, there will be one concern that could inevitably deter many CIOs from opting for it. Vendor lock-in will always be the elephant in the room in terms of HCI, and this worry is certainly justified to an extent.
A deep level of trust is undoubtedly necessary if an end-user is to set store by using one provider for its server, storage and network in a single appliance. However, all these concerns could well be redundant if the right partner is chosen for HCI. Partners who can provide the right support, and the best possible hardware and software can bring a host of benefits to any enterprise.
Hasan believes that risks regarding vendor lock-in can be mitigated if vendors take responsibility in delivering choice and quality of solutions to customers. "Bringing the right vision, ensuring a broad approach, and affording customers the broadest portfolio of the most trusted hyper-converged infrastructure solutions ensures customers have zero bottle-necks to new IT trend adoptions," he says.
If this attitude becomes widespread, the possibility of HCI becoming commoditised in coming years is sure to increase. An increasing number of vendors are spying opportunities with HCI, especially those who have the ability to marry their own hardware or software (or both), or provide one of the two and employ their partners for a complete solution. CIOs are becoming spoiled for choice when opting for an HCI partner.
ElKhayat is realistic about the risks surrounding HCI, saying that in order to achieve its full benefits, a number of aspects need to be carefully considered and managed. "While hyper-converged architecture does provide solid value in the data centre in terms of simplicity, scalability and ease of manageability, it is does raise some risks and challenges when it is simply copied over to remote and branch office environments," he says.
Nevertheless, the issue of managing IT infrastructure at separate sites can present issues. While a centralised HCI brings a series of operational benefits, the management of hardware at remote sites can be a nuisance to manage, according to ElKhayat. "Traditional HCI solutions lower the physical footprint to be managed at remote locations," he says. "However, functionally, each location is like a scaled-down data centre containing miniature versions of the same components that require the same distributed management. Managing many moving parts in multiple locations is challenging enough; coupled with managing these remotely is a pain all IT shops can relate to."