Al Taqnyah Business Solutions, the e-Services expert, along with its Belgian paperless solutions partner, LetterGen, have launched an electronic signature solution enabled for Emirates ID.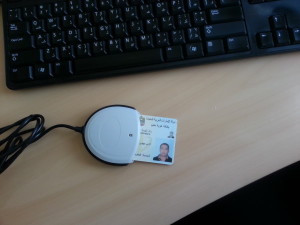 The launch of the solution is in light of the success achieved by the Emirates Identity Authority, in the development of the infrastructure of the identity smart card, and the inclusion of the registration and issuing to all citizens and residents of the state.  They aim to expand the Emirates ID use in all dealings, from obtaining information to website access to electronic signature via ae-identity card reader.
eTransformation will always remain partial unless completed with legally endorsed electronic signatures. Custom PKI based signatures are costly and their infrastructure may be costlier.
Yassir Al Naeem, CEO, ARMS Group, and Managing Director, Al Taqnyah, said: "LetterSigner Signature Solution aligns perfectly with UAE's Emirates ID Authority strategy and complements UAE's eGovernment vision for end-to-end eServices".
Mahdi Alami Hamdan, Technical Manager, Al Taqnyah, added: "The solution enables integration with no or minor footprint on existing systems. eTransformation will always remain partial unless completed with legally endorsed electronic signatures. Custom PKI based signatures are costly and their infrastructure may be costlier."