Dell EMC has announced a new data protection and backup solutions that enable customers to ensure data is secure, backed up and protected against disasters and outages.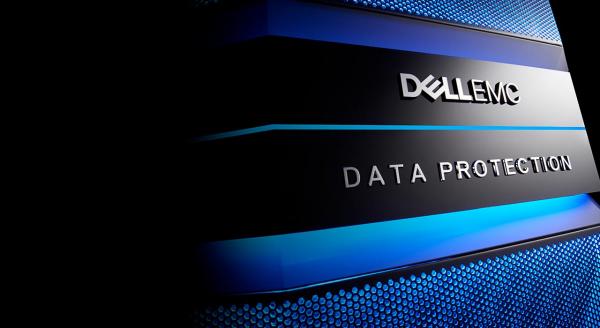 During the ongoing Dell EMC World conference in Las Vegas, the company introduce the new Dell EMC Integrated Data Protection Appliance (IDPA), a purpose-built, pre-integrated and turnkey appliance that converges protection storage, software, search and analytics in a single appliance.
The firm noted that IDPA provides data protection across a wide ecosystem of applications and platforms, and offers native cloud-tiering for long-term retention. In addition, Dell EMC also rolling out new capabilities to its cloud data protection portfolio to enable customers to simply and effectively protect and back up their data anywhere, anytime.
Beth Phalen, president, Data Protection, Dell EMC, said, "Dell EMC IDPA is an integrated solution that provides convergence across for key vectors for data protection.  It brings together protection storage and software, including powerful search, monitoring and analytics, provides coverage for a wide range of applications, both physical and virtual, delivers efficient and high performance protection and recovery, and extends data protection seamlessly to public and private cloud. Likewise, the expansion of our cloud data protection portfolio now services data wherever it lives."
Key benefits of IDPA include having protection storage, protection software, search and analytics in a single, easy-to-deploy, pre-configured appliance.
According to Dell EMC, it also accelerates time to value and high performance – up to 10X faster time to protect than traditional build your own data protection deployment alternatives. It has expansive coverage for physical and virtual workloads, including support for a wide application ecosystem and multiple hypervisors. It is equipped with encryption, fault detection and healing features and bring together an average of 55:1 deduplication rate or data residing both on premise and in the cloud.
The IDPA is also flash enabled and VMware optimised for instant access and restore of virtual machines, enabling compliance with stringent RPO/RTO requirements for VMware environments
It also provides integration with key business critical applications and platforms for improved performance and greater levels of data owner control, including: MongoDB, Hadoop and MySQL.
IDPA will be available in four different models (DP5300, DP5800, DP8300, and DP8800) to fit the needs of midsize and enterprise customers, starting at 34 terabytes usable capacity at entry level and scaling up to 1 petabyte usable capacity at the high end. Services, such as remote monitoring and auto-dispatch of parts from globally distributed service depots, provide customers with additional confidence and peace of mind that their data and investment are protected and supported by enterprise-tested and proven serviceability from Dell EMC.
Dell EMC offers a comprehensive portfolio of multi-cloud data protection solutions for organisations at any point in their cloud journey. Currently, more than 150 PB of data in the cloud is managed by Dell EMC Data Protection technology, which is 2x the closest competitor. The enhancements to our portfolio that further broaden our cloud data protection capabilities adding two new uses cases for Protection Storage in the cloud and disaster recovery to the cloud.
With the release of Data Domain Virtual Edition (DD VE) 3.1, Dell EMC highlighted that organisations can gain the performance, efficiency, and reliability of Data Domain in the cloud. DD VE enables back up of both traditional and emerging workloads in Amazon Web Services (AWS) and Microsoft Azure and efficient replication to, from and within the cloud.
Dell EMC Integrated Data Protection Appliance is orderable now and will be generally available in June 2017.