Dubai, UAE, June 24, 2021: Business and technology leaders representing key vertical industries across the GCC agree that the organisations creating future of customer experience will do so with a digital-first mindset that meets customers' increasingly digital demands.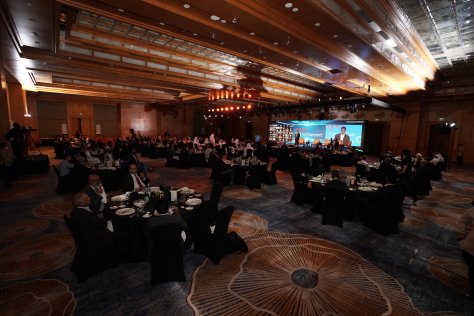 The consensus was reached at Avaya CXO (Re)Connect, the first major in-person meeting of technology leaders hosted by Avaya in the Middle East and Africa region since before the COVD-19 pandemic. Held in Dubai, the forum brought together regional decision makers from industries such as government, healthcare, tourism and more, to share lessons learned over the last 18 months, as well as their visions of the future of customer and employee experiences.
The event, shared around the world with Avaya teams, customers and industry analysts via Avaya Spaces, the workstream collaboration platform for the digital workplace, also marked the first visit of a global technology CEO to Dubai since the pandemic was declared. Jim Chirico, Avaya President & CEO, co-hosted alongside Nidal Abou-Ltaif, President, Avaya International.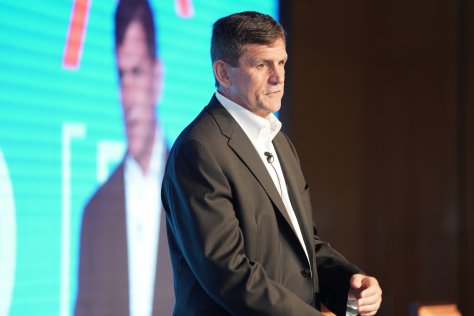 "This region has been experiencing rapid digital transformation across key sectors for a number of years, and that trend has accelerated over the last 18 months", said Chirico during his keynote session.
"We have a major presence in the region and we're proud to be supporting these efforts – these sectors are often at the cutting-edge of what's possible with our technology. There's a first-adopter culture here that aligns well with our vision".
Following the keynote session, four technology leaders lit up the stage with their insights on how the pandemic changed their businesses, and how they are approaching customer and employee experiences for the future.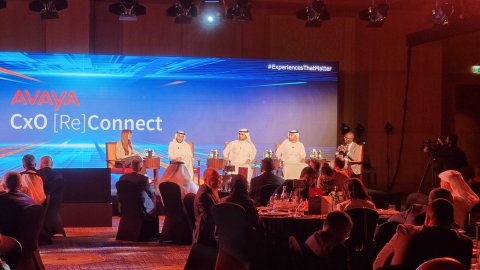 All four panelists, from the UAE and Saudi Arabia, were in agreement that customer and employee demands are increasingly digital, and that to serve these demands, the rapid digital transformation of business was necessary. In healthcare, virtual consultations are expected as a matter of course, one panelist said, while a BPO leader explained that customers have expressed a preference for digital touchpoints over the course of the last 18 months.
"We leveraged Avaya technology to successfully shift thousands of contact centre agents to remote environments while still handling over 200,000 interactions per day on behalf of our customers. That number of daily interactions is only growing as end-customers increasingly opt for digital touchpoints when contacting organisations. Our partnership with Avaya means that we're able to meet that demand and scale digital services as required", said Mansour Aldalaan, CEO of the Contact Center Company.
Augustine Amusu, Chief Information Officer, Mediclinic Middle East, added: "We've faced unique challenges in the healthcare industry, for obvious reasons, but digitisation helped us to cope, to innovate, and to maintain the delivery of high-quality services across the continuum of our patients care. Going forward, the new services that we introduced – such as telemedicine via MyMediclinic24x7 – will be here to stay. Patients want healthcare delivered on their terms, and it's our job to serve those needs".
And speaking about the changing face of the events industry, Farid Farouq, Vice President, IT, Procurement and Contracts, Dubai World Trade Centre, said: "We're in the business of connecting people. Traditionally that has been through live exhibitions and events, but during the pandemic we found new, digital ways to reach our audiences. Now that Dubai is opening up, those digital demands among our customers, and their customers, are just as prevalent, so we're working with companies like Avaya to enable that hybrid experience".
Finally, Mohammad Bin Sulaiman, CEO of Moro Hub, explained that, in response to these customer demands, organisations are now opting for subscription- and cloud-based technology models that enable them to rapidly roll out innovative services.
"Jointly with Avaya, we're helping both the government and private sector deploy multiexperience contact centres with speed. Thanks to that cloud-based model, we're able to power large-scale customer experience transformation projects with organisations like DEWA, who are setting the standard for the customer experience of the future", he said.
The event closed with special commendation from Avaya's leadership to the leaders and staff of Rashid Centre for People of Determination, an organisation dedicated to assisting those with special needs, and which Avaya has supported with its technology in recent years.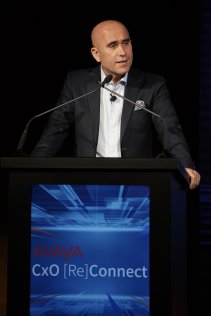 "We talk about innovation and modernisation, and the UAE is such a leader when it comes to these points. But the country is also leading when it comes to the human element of leadership. Nowhere is this more obvious than in the UAE's support of Ashab Al Hamem – people of determination – and the efforts made by Rashid Centre. We're so proud to support them, and this commendation is to recognise the incredible contribution that they make to our society", said Abou-Ltaif.