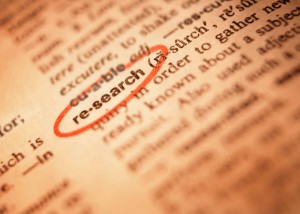 Digital approaches to research offer better insight than traditional forms, and companies in the Middle East need to catch up on these technologies, says Rasha Makarem, research director at Vivaki.
Makarem spoke of the benefits of using online communities during research, at the second day of the Digital Media Forum 2012 at Habtoor Grand Hotel.
"The role of research that was very traditional in the past is changing. It involves us moving from offline research to online panels, developing more research communities and understanding what they are all about," Makarem said.
"We still have a long way to go in this region. People become very comfortable with the traditional currencies that have been put together but we need to embrace the next currency," she added.
Makarem said she believes traditional approaches of research can become redundant very quickly.
"Traditional research that takes three or four weeks to gather and determine findings, you can't even look at anymore because things are changing at a much faster pace. It's now all about the real time understanding of what's going on," Makarem said.
"When you're looking at online communities you are actually looking at developing the connections and engaging with people in more real-time on a day-to-day basis. It's getting more insight into their lifestyle, attitude and behaviour, and gains a better feel of what is going on in the market," she added.
Brendon Ogilvy, VP of digital insights at Effective Measure, told the Forum that he believes the key is developing a blend between traditional and digital approaches.
"I don't think we are there yet compared to other markets, we're still some distance away. But I think in the next 12 months we will get closer, particularly looking at other forms of media that we can use to start integrating data using fusion – where you fusion offline and online data together," Ogilvy said.
"We now have to focus on connecting this data and understanding what it means. There are still a lot of people out there that are traditionally minded and to move forward that needs to change quite a lot," he added.