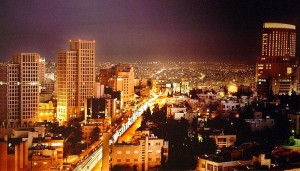 The Jordan Ministry of Water and Irrigation (MWI) has reported improved customer service as a result of deploying the all-in-one, IP communications software suite, Customer Interaction Center (CIC), from Interactive Intelligence.
"Our contact centre is now an effective front-end for quickly identifying the source and nature of caller complaints and referring them to the appropriate directorate for follow-up," said Jordan's minister of Water and Irrigation, H.E. Eng. Mohammad Al Najjar. "Using CIC, we're confident we can meet our new requirement for addressing all customer complaints within 48 hours."
"As a result of our CIC deployment, customers who used to have to visit our office are now able to call us and receive fast assistance with a host of convenient new services, such as water shortages, pollution and water counters complaints among others," said MWI's information and communications technology Director(CIO), Eng. Mahmmoud Shloul.
Water Authority of Jordan (WAJ), Jordan's official body responsible for providing water and sanitation services to the country, falls under the Jordan Ministry of Water and Irrigation. They selected CIC because of its open, single-platform, all-in-one architecture and its flexibility, compatibility and integrity, the company said.
"We chose CIC over competitive products because it gave us a simpler to install and manage system with the broadest set of multichannel applications," Shloul said. "It was also cost-effective and extremely scalable, which was important given our growing base of about two million customers."
WAJ purchased CIC through Interactive Intelligence reseller Fourth Dimension Systems (FDS). The company said that FDS also helped MWI with the CIC deployment, which included redundancy capabilities to ensure business continuity. In addition, FDS will help MWI with planned integrations to its CRM and customised in-house applications.
"Our planned CIC integrations will give contact centre agents access to customer records simultaneous with a call for even faster and more effective service," Shloul said.
CIC was designed to eliminate the cost and complexity introduced by multipoint products by offering a standards-based, single-platform software architecture with inherent multichannel processing, Interactive Intelligence said. CIC offers functionality for contact centre automation, enterprise IP telephony, and business process automation, the company concluded.