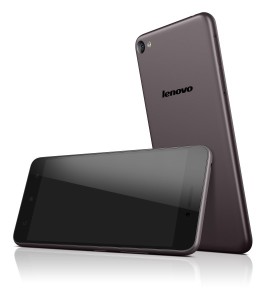 Lenovo will launch its thin and vibrant Lenovo S60 smartphone at GITEX Shopper Spring 2015, with UAE being the first country to receive the device in the Middle East. The smartphone will be sold exclusively at the four-day event which starts on April 1st at the Dubai World Trade Centre.
"Gitex Shopper is one of the most anticipated consumer electronics shows in the region and we are excited to be offering the Lenovo S60 smartphone exclusively at Gitex Spring Shopper 2015, making it the latest addition to our extensive smartphone portfolio in the region. With this launch, we are looking to further build upon our strong position as the No.3 smartphone vendor in the UAE and stay on track to achieve our eventual goal of becoming the No.1 PC+ vendor in the region," said Sharay Shams, Smartphone Business Head for Lenovo Gulf, Egypt and Levant.
The dual-sim Lenovo S60 smartphone is designed for users looking to enjoy the fun side of snapping, sharing and socializing. Equipped with a high gloss ergonomic rear cover as well as a rounded shape that is comfortable to hold, the smartphone is designed for those craving both flair and substance, said the company.
The light (128 gram) 4G LTE smartphone comes with a 13MP rear camera, 5MP f2.2 wide-angle selfie camera, 2GB RAM, 8GB ROM and 32GB of expandable storage for a large library. All these photos, videos, and web content can be viewed in vibrant high definition on a 5-inch HD screen, while the phone runs on Android 4.4 KitKat. The Qualcomm Snapdragon 1.2GHz 64-bit Quad Core processor powers the device even further.
The Lenovo S60 will be available for AED 799 at GITEX Shopper Spring 2015.